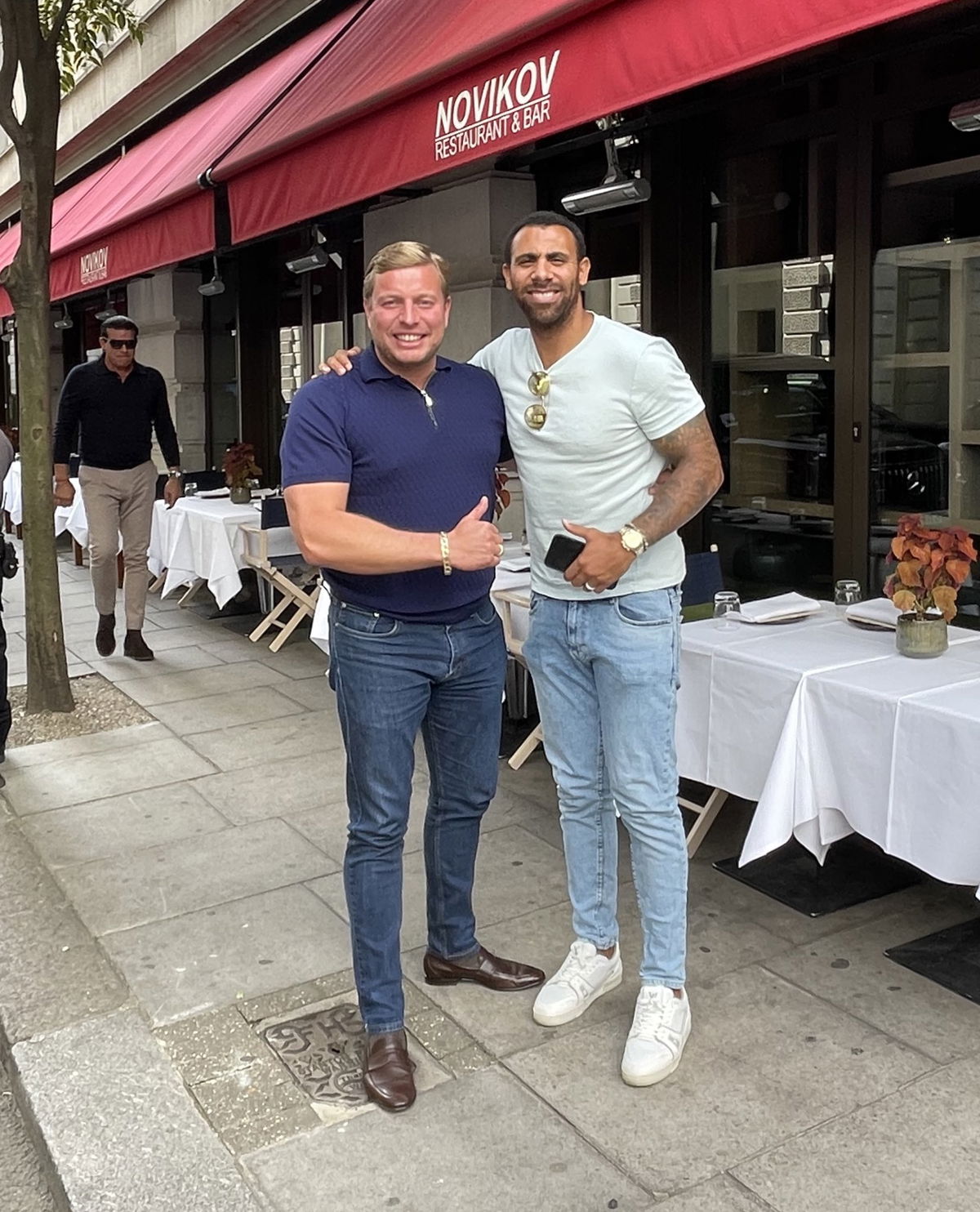 Former market trader turn TV celebrity Thomas Skinner is back online trying the sell the takeover of West Ham by PAI Capital to Hammers fans on social media.
The former BBC apprentice West Ham fan insists he is not being paid to promote his one-man campaign on an approach led by former QPR man Philip Beard.
Skinner continues to promote the dubious takeover by making fantastic claims without any detail saying he can't break anyone's trust. He also claims he has asked the consortium to revert back to the old badge.
Skinner writes on Twitter:
'So the guys at PAI are serious. I know what their vision is, and it's brilliant, I can't share too much, I don't want to break anyone's trust but this I can say. Firstly they will invest in the squad which we so desperately need. They want to pump money into the youth academy and work on our facilities as they're not great. But most importantly they want to transform the Olympic Stadium into a proper home for West Ham, be our fortress!! And I've asked them if we can change back to our old badge, not the new one, we don't like it.
They are 100 per cent football people and lots of west ham legends behind this deal
 I don't want to excite too many people but this is honestly great for our club, and I know lots want new owners. However, nothing will change unless GSB accepts the deal, the guys at PAI are serious, and I'll let you all know on here when anything moves or I can say more. Please Sullivan, if you love our club and West Ham. Get this deal done.  I love West Ham and will update when I can. Have a great evening."
What Skinner fails to explain is how Private equity firm PAI Capital would deliver profits and returns for their high wealth investors while delivering all these ambitious football dreams on the pitch and at the stadium/training ground.  The two aims are not usually compatible with each other.
Earlier this week he published a photo of himself with former Hammer Anton Ferdinand with the caption 'West Ham Legend', although Claret and Hugh understands that Anton is not one of the former players backing the takeover. No disrespect but Anton is not a West Ham Legend as I am sure he would agree himself if asked.