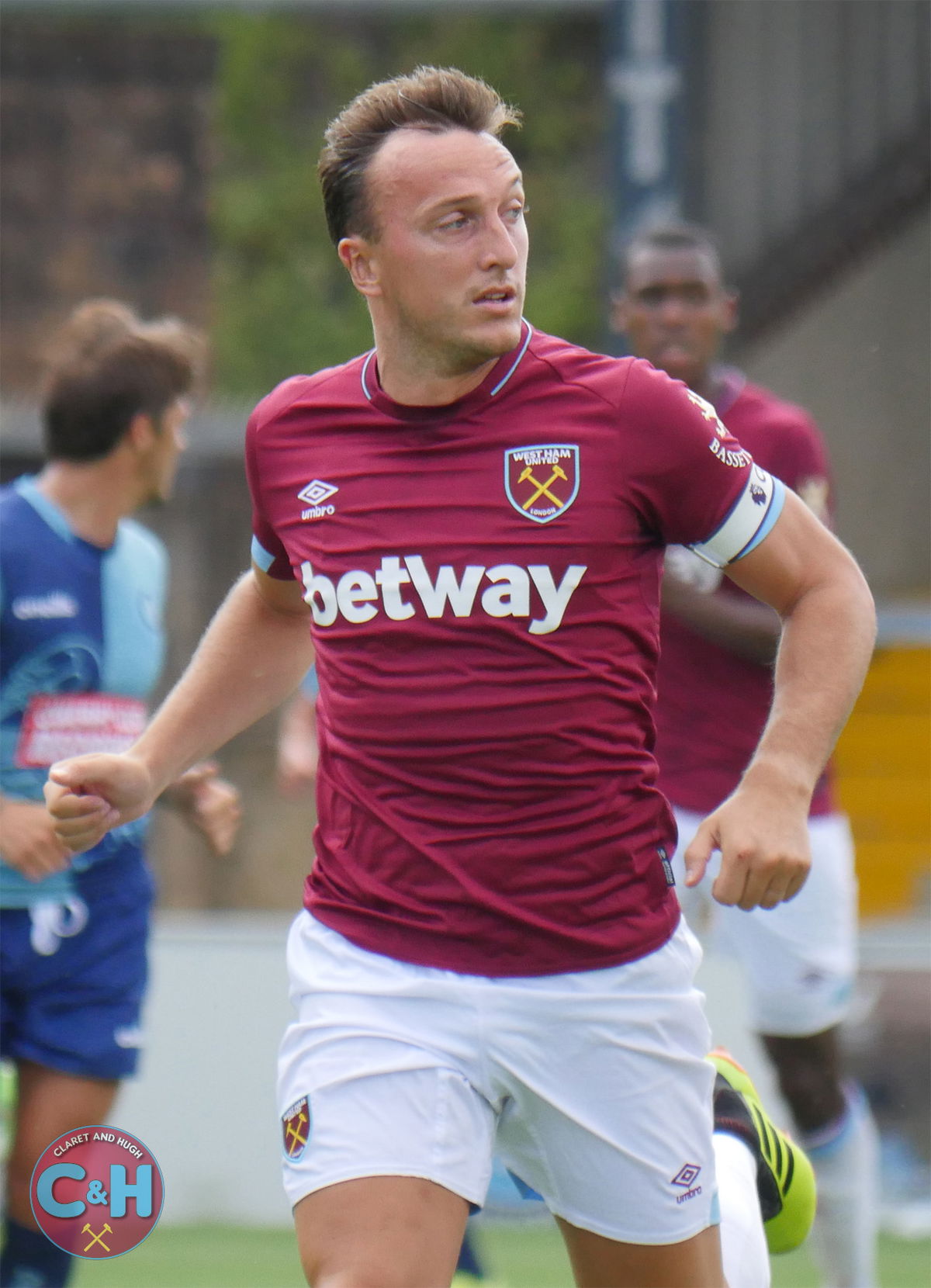 Mark Noble is insisting that the lads get bang on the front foot when they try to arrest an alarming decline at Burnley tomorrow ( Sat).
The  terrible streak of games, has to come to an end and the captain is determined that it will be at Turf Moor following the entirely unacceptable form we have seen since beating Manchester Unted and earning a good point at Bournemouth.
Noble has made it clear that there can be no other attitude than total positivity, declaring that anything else will see the team struggle and become withdrawn.
That's what a loss of confidence does but he is probably only repeating the attitude which is the hallmark of Manuel Pellegrini's managerial style – attack, attack, attack.
Burnley are a tough team to beat – under a manager who believes in plenty of crossing and battling for the second ball, so possession and easy surrender of the ball – which we have seen too much of from the Irons – is quite simply unacceptable tomorrow.
Speaking @ https://www.whufc.com/news/articles/2019/november/08-november/noble-we-need-be-brave-burnley the captain said: "What we need to do more than anything at Burnley on Saturday is to be brave.
"When things are not going well and confidence is taking a hit, it's easy to go into your shell — but that attitude is the last thing we need.
"When we were at our best, beating Watford, Norwich and Manchester United, we were playing some exhilarating football and we can do that again.
"In three of our past five games, we've gone ahead but the bottom line is that, if you are unable to keep a clean sheet, you're in trouble.
"I do believe we just need one result to kick start us and bring that confidence back.
"Burnley will be completely different to Newcastle last week. They are brilliant at what they do. They work really hard and play the way the manager wants. It's as simple as that."