Sky Sports journalist Kaveh Solhekol has absolutely nailed it when it comes to Declan Rice's future!
The Hammers midfielder, who will be looking closely at his euro 2021 calendar, is consistently linked away, with both Chelsea and Manchester United said to be coveting him.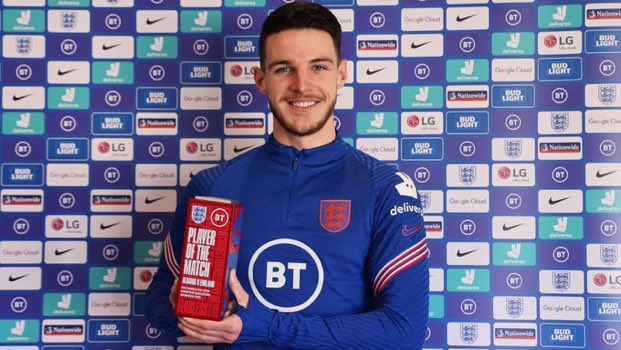 Still, we have always reported that there has been no bid for him, and David Moyes has said himself that it would take mega-money – "Bank of England money" – to prise him away.
Lots of news outlets claim that clubs could pay the money to take him away but the situation surrounding COVID and the havoc it has wreaked on finances mean it is remarkably unlikely he'll move anywhere any time soon.
Add in the fact that the Irons are chasing a Champions League place and could play in the biggest competition in world football next season, and you've got to ask: Why on earth would Rice want to leave?
And speaking on the Pitch to Post podcast, Solhekol, who styles himself as a bit of a transfer insider, has echoed those words in a statement that makes plenty of sense!
He said, via This Is Futbol: "If West Ham can offer him that at a new stadium that's packed and he is somebody who's going to be the West Ham captain in the future as well, then does he really needs to leave West Ham? I'm not so sure.
"Especially when you consider the finance situation in the game at the moment. I can't see who could afford to sign Declan Rice. And whenever David Moyes has been asked about this, I know it upsets some people, some West Ham fans, because he does actually talk about what it would take to sign Declan Rice.
"I think he said in the past few times, it would be 'Bank of England' money. And people think. 'Oh, he shouldn't talk about it at all because he's sort of inviting interest in Declan Rice.
"But you know, I think David Moyes is just being honest. It would take £100m to sign Declan Rice. And I don't think anybody has got that kind of money to spend, certainly on a midfielder this summer."