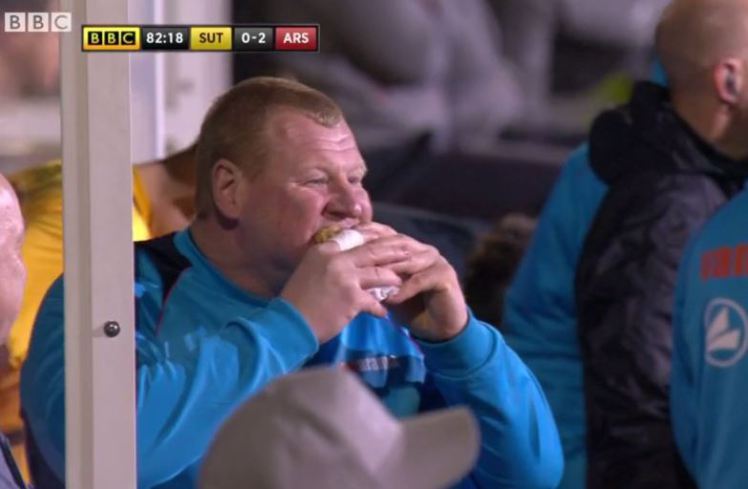 West Ham boss Slaven Bilic appears to have sympathy for Sutton reserve keeper Wayne Shaw who has been caught at the centre of the pie eating affair which has astounded football fans nationwide..
Shaw munched his way through the pie  after some had allegedly bet that he would do so and taken advantage of a betting firm offer of 8/1.
And at his morning press conference the manager declared that at West Ham "the players know the rules" (on betting).
He said: "Some people from the FA came down at the beginning of the season and warned the players but this thing with the pie has nothing to do with betting.
"I see no problem with it. It's a joke  and you need a little joke in this serious game of football…"