e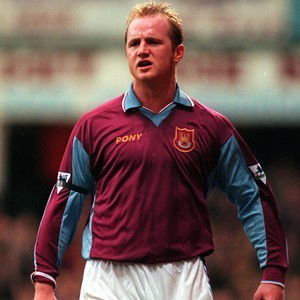 CandH Exclusive
Slaven Bilic has received a massive vote of confidence and told: "You have had so much to cope with and are still on line for a decent finish in the club's most difficult season ever!"
Former Hammers striker John Hartson puts vast majority of blame on the shoulders of Dimitri Payet for ruining the man's chances of bringing the club through a successful second season.
He said: "Nobody had a clue what was going to happen and Slaven had built a team around him. When the feller decided to act as he did it ruined every plan the manager had made for the campaign.
"You could see from his face and his body language that he had been left absolutely shattered and has since had to completely rebuild the side. It's hardly any wonder they are struggling a bit.
"With hindsight you can say that the Davids and Karren Brady would have taken the money that was allegedly offered by Real Madrid  but they had made him the biggest earner in the club's history showing just how much Slaven had pinned on him.
"Payet let everybody down including himself with his behaviour and I hurt for Slaven when I see the stick he is starting to get – it's not his fault. It was the Payet thing.
"There have been so many other factors – adjusting to life at the London Stadium and the injuries to Andy Carroll around whom he had planned so much. As a result he has had to find alternative after alternative.
The man should be allowed to take the club into his third year because very few managers will have had to deal with the amount of bad luck that he has. He's done a lot of great stuff at West Ham. To get rid of him would be all wrong"