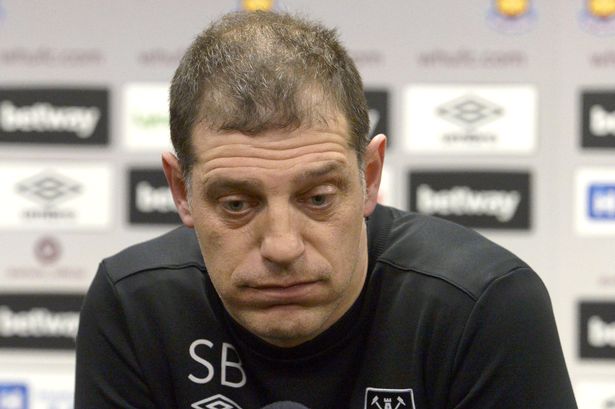 Slaven Bilic really doesn't understand why his future is being questioned.
The manager has been under pressure for most of the season for a variety of "reasons" and although he knows this stuff goes with the territory he really doesn't get the most recent outburst.
OK, the Man City defeat was horrible as have been the others by Pep Guardiola's team but tjhe near hysterical reactions certainly caused some raised eyebrows on the Bilic countenance.
He said: "If I am honest, it does surprise me – I don't understand why," he said.
"I can live with it. I don't let it affect my daily job. But if you ask me honestly, and I always try to be honest, I don't understand those questions.
"I'm not the manager of Chelsea or Man City so we are like in a strange position that West Ham wasn't expected to be in. I can say without being big-headed, me and my staff are doing an excellent job here, especially considering the difficulties of this season.
"We had so many and still have this season – changing of the stadium, so many injured players, some of the transfers didn't work out, not for the players and not for us. But we are swimming in those difficulties really good.
"The boys showed in those difficult situations that we ain't going to sink, we ain't going to crumble, we are not going to go: Oh no, we have lost our talismanic player. No, we have to take more responsibility, individually and as a team.
"Are we in a good position? Yes we are, not only in points but more in the way we are playing. And that gives me hope and joy."
Slav revealed the goals was so good from Andy Carroll on Saturday that " I jumped out of my seat " before Obiangs and Noble clinched the points.
Bilic refused to take any bait about the Hammers being better without Payet adding: ""No, no, no. It looks like that at the moment but you can judge that only if it continues in the long term.
"And make no mistake, a really good Dimitri Payet would improve our team. It would be stupid and even not fair to him to say  we are better now."