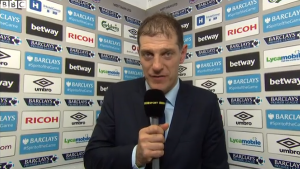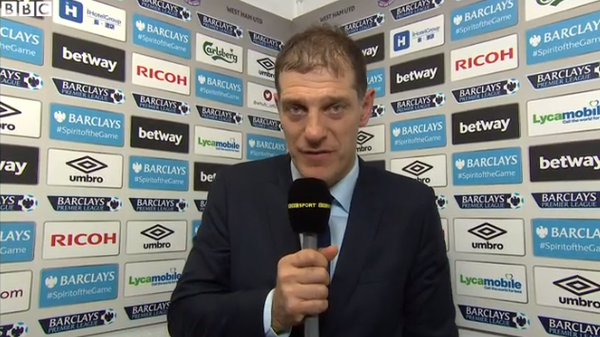 Slaven Bilic admits talking about improvement being on it's way all sounds a bit shallow but he does believe things will soon be on the up with performance levels improving.
Speaking to the official site he said: "Points-wise, since the last international break, which we went into with zero points after three games and conceded against Manchester United, Southampton and Newcastle, this is a big improvement.
"In four games we have seven points, three clean sheets, a good comeback against Spurs, which is definitely much better, but I am the first one to say that we have to play better and we have do to better.
"I'm expecting now, with the players coming back [for us to improve], and I know it sounds very shallow because you hear it from managers on a weekly basis that they have lost confidence or don't have confidence, but it is the truth and it happened to us on Saturday because of the situation and importance of the game and everything.
"We didn't play good in the first half, apart from the first ten minutes – and we always start good – and then as soon as you feel the opponent can hurt you, can harm you, not with a goal but by keeping the ball, switching sides or striking from 20 yards, you go 'Oh!' and you block and first half we were quite poor.
"Now, I'm expecting us to use this improvement, especially with points and three clean sheets, to do much better, to play better, to continue to gain points but also to produce better performances."