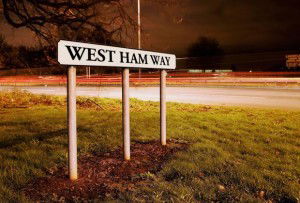 Slaven Bilic has been explaining his understanding of the 'West Ham Way and how it applies to the team's defensive duties.
And it's no surprise to hear him speaking of the players being comrades and helping each out in all circumstances.
With the shockwaes of the 4-2 defeat at the Hawthorns slowly subsiding and eyes becoming focused on the little matter of the season's first Cup competition, the manager has explained his philosophy – if not the fine detail.
He said: "I know what I believe to be the West Ham way – you defend as a unit, like brothers, to be solid and tough men, and then you do it with skill and quality.
"We were doing that for the majority of last season but are not doing it. The first goal was nothing to do with the structure of the team and the fourth one was a bit amateurish."
Ok that's enough words – let's see some action!