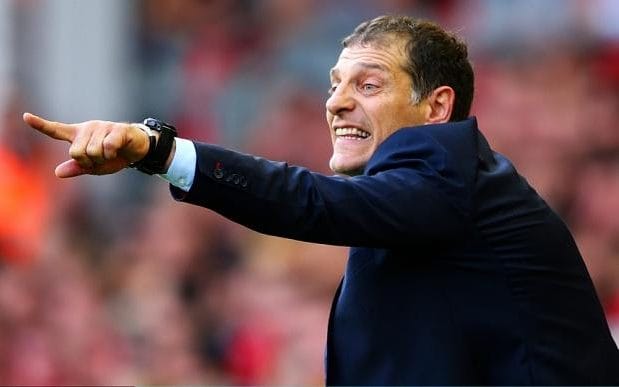 David Sullivan and David Gold have one thing in mind when deciding whether or not to sack a manager.
They have always worked on the principle that six straight defeats is unsustainable and currently we are on three with matches against Hull, Arsenal, Swansea and Sunderland to come.
Given the nature of the opposition – three of the teams are in the bottom four –  it is probably realistic to say that anything other than two wins from the four will put the boss on the thinnest possible ice.
However the six on the bounce defeat factor  looks the remotest of possibilities and it's far more likely that by the night of April 15 the Hammers will finally have secure Premier League safety, at which point the board's hard thinking process will start.
We were told this morning that beyond results the team needs to produce some decent displays – not always the case in victory this season.
The bottom line is that there is no appetite for a chance of management because this particular board always prefers managers to fulfil the terms of the contract.
With Arsenal the exception, every match of the four looks eminently winnable and to be fair, at such a critical time Slav could hardly have a 'softer' programme ahead on him.
Should he and the team fail to take full advantage it's unlikely few will argue with whatever the board decide to do.