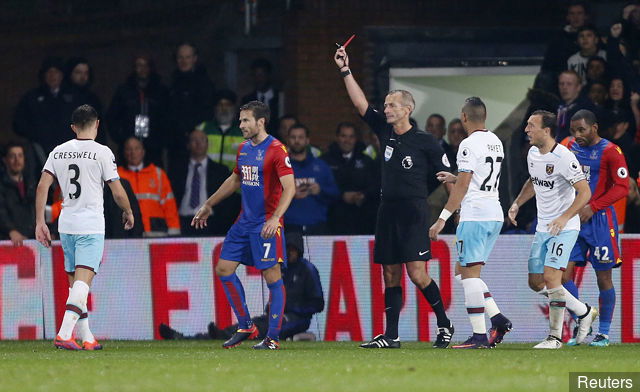 Don't expect the Irons to be going with the same three at the back system which proved so efffective against Palace when Sunderland come visiting at the weekend.
Slaven Bilic has made it clear that Aaron Cresswell is key to playing such a system and with the left back so unfairly out of action for the game it's more likely we will see Ogbonna switched to that role with possibly Havard Notveidt coming in at right back.
That would allow Michail Antonio to be freed up for an all out attacking role down the right against a team that has yet to win a game.
Whether Cheikhou Kouyate remains at the back or is pushed forward is a vexed qustion with Pedro Obiang playing so well and that is one for the manager to ponder particulaly as the Senegal star was so impressive on Saturday.
David Moyes is virtually certain to come with a defensive set up which the Hammers will find difficult to break down but with Dimi Payet and Manu Lanzini coming back to impressive form, a win is very much on the cards.
It's a huge game for the Hammers and our understanding is that they will have no additional players back from injury so once again the manager has come big calls to make as we bid to continue our climb up the league.