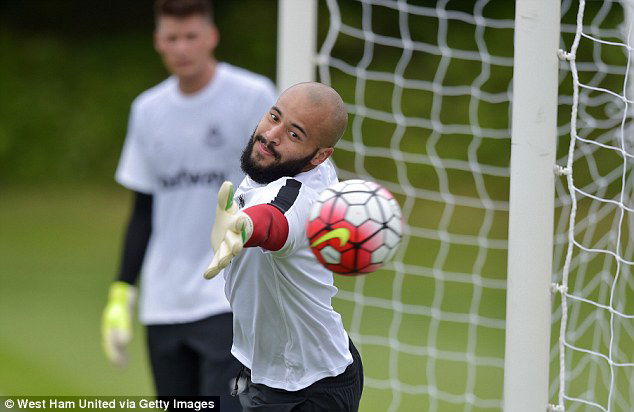 Irons boss Slaven Bilic has been warned he will only be able to keep Darren Randolph happy for a certain period of time.
Former Hammers goalkeeping hero Phil Parkes – speaking exclusively to ClaretandHugh – reckons there could be a problem looming for the manager unless he can solve the dilemma of having two quality keepers on his hands.
Phil believes the presure on the boss has grown with Randolph's impressive Euro 2016 but believes Adrian will start the season.
But he warned: "You don't get much higher than a European Championship and he is clearly an ambitious guy. I can't see him being happy with playng the srt of role he did last year.
"It's a problem for the manager as we have an international goalkeeper as our No 2  and he will want to play. It's simple really. I certainly can't see him settling for run outs in Cup games.
"H has moved on from that and is as good as any keeper in the Premier League and better than many of them. I don't know how Slav sorts it out but I don't see a lack of interest from clubs.
"Whn I scouted him for David Sullivn I thought he was an outstanding Championship keeper. Now the same can be said of his PL  performances."