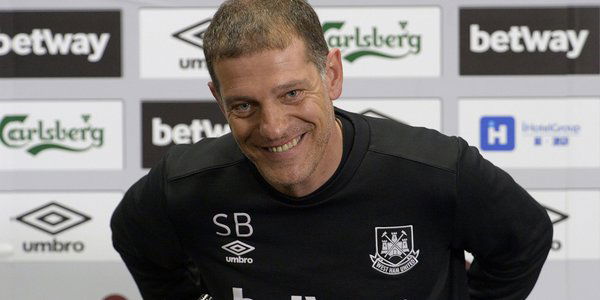 Slaven Bilic is talking Europe in a big way after a fine win at West Brom this afternoon.
Looking back on the 90 minutes he reflected: "It is a great performance to come here and win, anyhow, but to do it in style like we did on Saturday makes us pleased and proud."
Speaking to the official site he said: "We did the job. We weren't in the game the way we wanted to be in the first 20 minutes and you have to give them credit – they are a physical side who can become dangerous with men in the box.
"We were second best and were on the back foot. It wasn't good [at that stage], but we defended well and after 25 minutes we began to play the way we wanted to from the start.
"The goals helped, but it was not only the goals – the way we played with and without the ball, was quite magnificent in some moments, so all credit to the boys and with three games to go we are very confident and very hungry to finish on a high."
He explained: "When you have two of your holding midfielders scoring the three goals it shows you are playing good football.
"They weren't set play goals either, they were there because we kept the composure, we kept the ball until they came to the box. The opponents were more and more occupied with Andy or Sakho, so we gave them a little more of a gap for them to come. They came and the delivery was really good.
"It's great for Cheikhou, he had an excellent game, and of course for Mark his whole season has been exceptional.  He is a real skipper, a real leader of the team, not only in the games but in every training session too. It's a great privilege for me to have him."
"There are still nine points to play for and we are not big headed, but we have to say now that the realistic target for us is a European spot," he added.
"It's going to be hard because there are still a few teams who want the same and the gap is not big.
"All we can do is prepare ourselves for the next game and try to beat Swansea, then the next one and the next one.
"We are going to do everything we can."