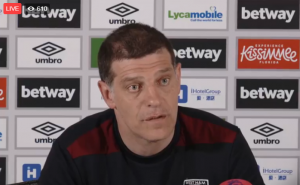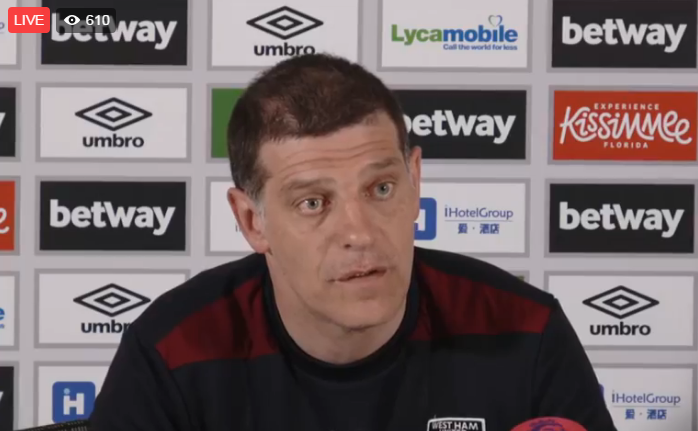 Slaven Biloic hailed his heroes at the end of a momentous win declaring: "We deserved to win. We had a game plan, a good pattern."
And he added: ""You have a game plan for every game, it looks good on paper but way we executed was magnificent. In terms of character, determination, thinking about what every individual had to do. It was a great team display.
To beat a team like Spurs you need luck, we showed quality in the second half and maybe we deserved another goal. But, it was great performance when you do it in such an important game.
It is not the first time it (the LS)  has felt like home. It is a great stadium, I never said it isn't. Long term, it's the best move West Ham has ever done but you need time to adjust to everything new.
Maybe we still need more time to adjust but it doesn't kill what I think about it, the stadium. I have said it ages ago, this stadium is the best thing that has happened to West Ham and we felt it tonight.
This was not our best performance of the season but it was close to the best. Why I like this team, OK you w need it every week, that's what modern football is about.
Especially in the Premier League. You need it every game. Every time we have needed a performance big time, Palace away, Palace home, Hull and Burnley home, Swansea at home, Everton at home. With all the obstacles we have had this season, the guys deserves that."