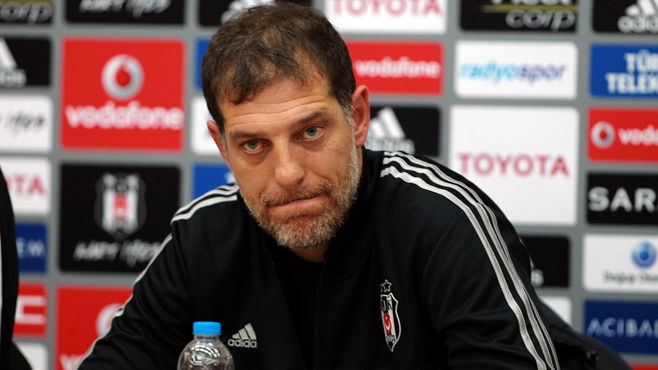 Sunderland v Irons
Match verdict
Had you arrived at the Stadium of Light with no clue of these two sides recent form you could have been forgiven for believing the Irons were bottom and that Sunderland were at least mid table during a one sided first half.
With disgruntled fans to pacify and some less than ordinary form to put right, the Mackems gave us a right seeing to over that first 45 minutes.
But what is becoming increasingly worrying from our point of view is the manner of our starts – slow to the point of leaden, laboured to the point of laborious and it's something Slav has to address as a matter of urgency.
The plan today was clearly the same as on our recent all-conquering travels – surrender ground, hit 'em on the break and then impose a patient passing game on them.
The problem was that apart from a moment bang on half time when we got an all important goal back, we couldn't hold the ball at all, never mind break with it or pass the thing.
Time and again there were basic mistakes as we lost out on tackles when holding the ball and despite frantic attempts to win it back generally failed to do so.
All very difficult to understand given that in the second half – helped of course by the sending off of Lens – the ball stuck to feet as we moved forward with real purpose and menace with Payet of course seeing much more of the action.
Until then Lanzini had been a presence but most of his attempts on goal were from distance and there was rather too much sideways movement. He's a young man and will become more effective with experience.
Victor Moses has one of his more mercurial games but did brilliantly to get into the box and set up Jenkinson for his first goal in 44 games.
Payet inevitably grabbed the second and makes playing Premier League football look like the easiest thing in the world; Sak put in his normal great shift whilst Nobes led from the front with an all action display which sometimes worries particularly as he'd picked up a yellow after 90 seconds.
At the back James Tomkins was probably the pick of the defenders but the overwhelming reaction from the game was the clear necessity to start much quicker, to press the ball, squeeze the game and quieten the crowd.
When we can develop that side of things and have an alternative to the counter attacking system we have employed home and away we will start to become a very good side indeed.
Ratings: Adrian 6, Jenkinson 6, Reid 6, Tomkins 7, Cresswell 6; Noble 6 Kouyate 6; Payet 8 Lanzini 6, Moses 7, Sakho 7 SUBS: Collins 5, Zarate 6 Jelavic 5