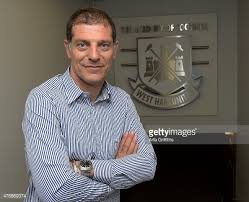 Slaven Bilic has given a penetrating interview into the type of football he plans to introduce at the Boleyn and how he has learned to live with the pressure to succeed.
In a brilliant interview with West Ham TV he said: "I like my teams to play total football but nowadays in football you cannot just play one way and a one-sided team You have to do both – you have to be a good as a defensive unit and you have to attack with numbers.
"It is easy to talk now, but I'm going to say what I'm going to try to do. The philosophy is that we want to be solid but I want to have the ball and possession. I love the ball and have done with all the teams I have managed so far."
He explained his home town team Hajduk Split aimed to win the league every year and that the Croatian national team was in the top ten in the FIFA rankings for six years and were expected to win every game.
And he claimed the pressure was on at Lokomotiv Moscow where the topfive was a minimum requirement and also with Besiktas where the plan was to try to win the league.
He explained simply: "I got used to it!"
On his approach at the Boleyn, he said: "The fans can expect that we will try to be dominant, play with the ball and try to play good football. I'm very optimistic that we're going to be successful in that, but also we have to be very stable.
"The defensive and organisation will give you the privilege to play with flair. Everything comes from good organisation."
He added: "Before the end of the season, I was concentrating on Besiktas because it was a very intense season and it is a great club, but after the end of the season and talks started, then I watched a lot of (West Ham)  games and was very excited by the quality of the players.
He said: "We have a good team and we have a chance. This is a very difficult league and it all comes down to two or three games and getting that little bit of luck you need and we can do really, really well."