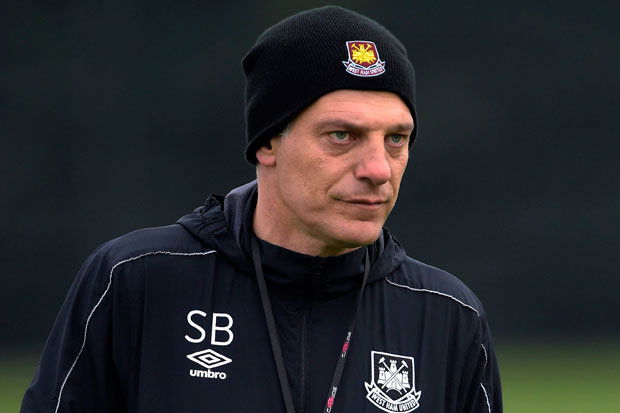 I really wouldn't have wanted to be a West Ham player this evening given the clear mood of Slaven Bilic when he appeared before the cameras.
After missing a very big opportunity on the south coast this was one very unhappy Croat who whilst refusing to point fingers looked like a man who's lost a tenner and found a 5p coin.
He was unhappy with the team performance at every level declaring: "We gave away unneccessary corners in the first 15 minutes and they were better than us in the second ball.
"The in the second half when they had gone down to ten men we dominated them but didn't create anything like enough.
"Our crosses were poor and that's not good enough in a game like this. Yes, you lose games but this is one that you simply feel very annoyed about."
Slav confirmed that James Tomkins had felt a calf before the game but after he came off in the second half  had told the manger that he was okay. "
But this was an angry man who just about kept the lid on it.