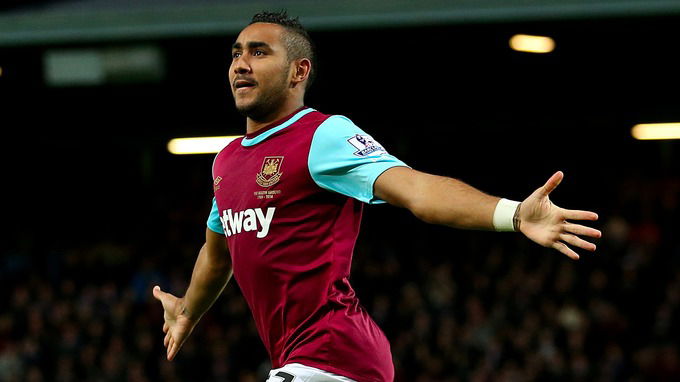 Slaven Bilic reckons Dimitri Payet is quite the equal of Mezut Ozil and at a fraction of the price.
At £10.75 million, David Sullivan has dubbed him "the best player I've signed in the last 25 years" and the manager has now added: ""I like Ozil, of course I do. Every football fan or manager or player, anybody who loves football, would have to love Ozil for the way he plays. The skill. It is natural.
"But I rate Dimitri at that level with Ozil. I mean definitely, definitely. All day long. They are just brilliant players.
Payet had created more chances than any other player in the Premier League and it's hardly a cojncidence the Irons   have struggled to win games during Payet's injury lay-off
Slav said: "Payet went off the radar only because he got injured. But I saw the statistics. I think Payet is, after Ozil, No.2 in terms of creating chances or the amount of crosses he makes. He misses four or five games, yet is still No.2"
"The players in no time recognise that he is that guy. Off the pitch, he is very professional, they all like him, he socialises with them.
"He has everything – presence and responsibility. Whether it is going well or not, he always wants the ball. Every time he has the ball, at least he will try to switch sides, with the long ball. He makes the other players around him much better. He creates space for them by beating players.
"When opponents try to double or triple-up on him, he ends up creating space for our other midfielders.
"Whether you are talking about set-pieces or the last third of the pitch, his passes, shots, crosses or direct assists are there. He looks for his ­team-mates all the time. And, to be fair, he tracks back a lot — he works for us on the pitch.
"It took him no time at all to get that ­confidence from the team."