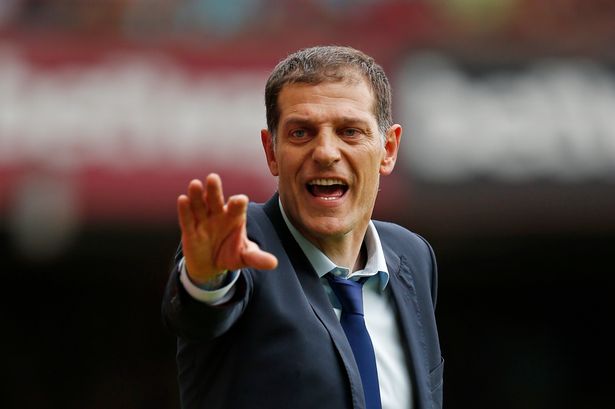 Slaven Bilic admits that the Premier League is the club's priority this season but declares of tomorrow's clash with Manchester United:  "It will be a big thing to reach the semi-finals and that is why we are approaching the game in a positive way."
He added: "I said against Chelsea we were the underdogs but we put a strong team out and beat them. We then got another tough draw away from home, but we have played three games there and have not lost. We could have won all of them and remain very positive.
"We will make a few changes, but it will still be a very strong team."
He is taking a lot of encouragement from Sunday's Old Trafford result saying: "I take a lot of positives from the game. We had moments in the game where we played very well. We need to be brave and positive."
The big spin-off from a victory tomorrow would be in terms of the confidence boost it would give the team ahead of PL games against Arsenal and Liverpool.
Slav said:  "It would give us a lot of confidence if we could win the game and we will be doing everything to do that.
"If we change a few players like United will, it doesn't mean we are going there just to play a game.
"It is a quarter-final and to reach the semis is a big thing and we are just a couple of games from the final."