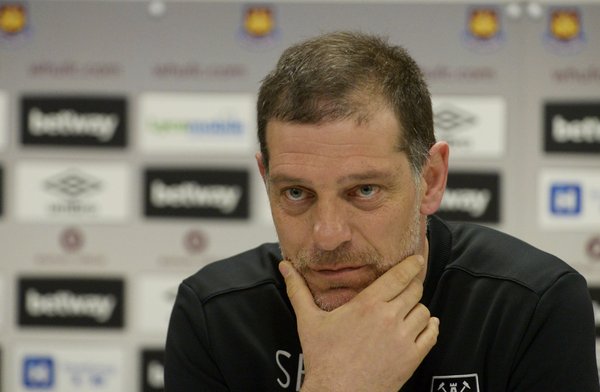 Slaven Bilic has spoken for the first time since new speculation started swirling around about his future and he clearly remains entirely unfazed.
Slav greets good and bad with exactly the same face and has made his feeling crystal clear as the issues have arisen again and again over recent days.
He simply said: "It's been for a few months or whatever, what do you want me to say? There's nothing new that I want to say about it, I just concentrate on my job and I am totally focused on our next game. 
"It doesn't worry me, I don't read about it, I'm not making phone calls or whatever. I'm in my job, I am happy and we're in a position where we can have a good finish to the season. We can climb up a few places if we win games, we can go a few places down if we don't win games. 
"Even in that good period, when you or whoever were talking about a new contract, I said we were not finished and there were a lot of games to play. 
"I am not bothered [about the speculation] to be fair. I was telling you same last season and earlier this season when you were talking about a new contract."
How many passes will Ayew make this weekend? How many tackles will Kante make? What about touches for Herrera? Assists from Diego Costa? Or shots on goal from Aguero? With a new feature called Player Bets you can say there will be at least 2 shots or 5 tackles etc. It's a new way to bet from a new bookmaker.