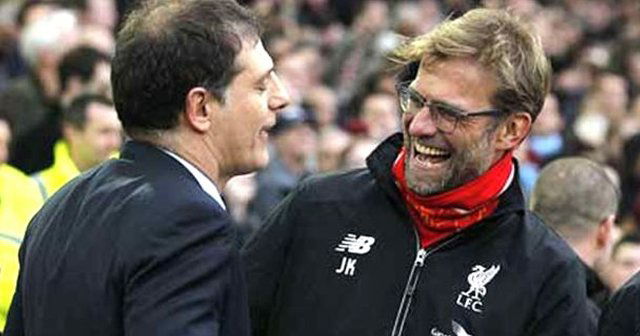 Slaven Bilic has made it crystal clear he wants to manage nowhere other than West Ham United.
Slav has made his position clear following stories that Fenerbahce would love to take him back to Turkey – a move which collects a big fat zero with the main man.
Slav heads for the Hawthorns today but is also keen on locking horns with the likes of Pep Guardiola, Jurgen Klopp and Antonio Conte next season.
He said: "I am excited. "I would like to be here, I feel the club is moving. So far it is really good and after this season, with no winter break, you need to rest. But in the same vein, you can't wait to start the new season.
"It is exciting. What excites me of course is that there are some new players, but you have that year-in, year-out here.
"Some of the managers that are coming here are making the league one that the whole world can't wait to start next season.
This transfer market is more about the managers that are coming here — on the front pages, it's going to be Guardiola and Conte coming here."
Slav also made it clear he wants the transfer business for next season quickly declaring: "We are talking to some players and some agents, trying to do deals as quickly as possible. But most of the time it doesn't happen because the players and the clubs have options.
"They have the options and we have the options, so we wait."