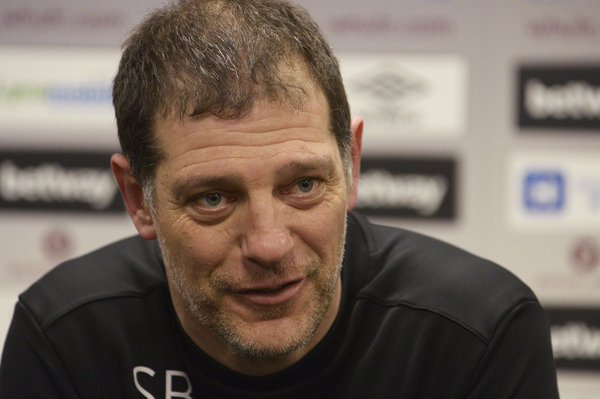 Slaven Bilic has declared he has no problem  with either David Gold or David Sullivan declaring their thoughts on social media and in the general media.
Many have called for the pair to bring that  to an end after ­Sullivan said following the 3-2 loss at Bournemouth: "Slaven, the players and the staff all know we have to do better."
Gold is a regular visitor to Twitter and yesterday spoke of the the club's relationship with Slav which he said was fine insisting there were no problems.
Now the manager has said: "I've a good ­relationship with both of them. "I don't talk to the ­chairmen on a daily basis ­because there is no point to talk every day, but I talk after every game. Then I talk about some ­issues during the week about new players or renewing the players' contract or whatever.
"But I don't talk to the chairmen through the papers. We've a direct line and we talk.
"They're locals, they are West Ham. They talk to the papers. Twitter. Instagram. That one, this one. I'm a really strong person and I have no problem with that.
"Don't get me wrong, I wouldn't love that to be in the papers but there is something in between not liking it and being worried about it, and I'm not worried.