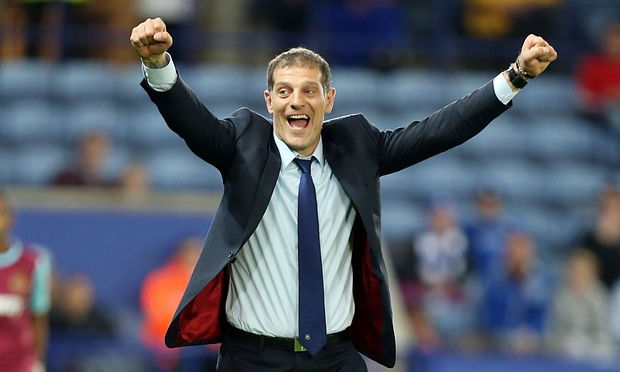 Slaven Bilic came close to collapsing with relief as the final whistle blew on the 90 agonising minutes against Swansea and immediately declared: "It is a huge win and I congratulate the boys. The spirit, team-work. We were solid and dangerous. We deserved to win.
"It was much-needed. There was big pressure, not on me, but the players. The crowd recognised that and were behind us.
"It was a great goal. We started well and after half an hour they slowed us down. We had chances before the goal, but in every game you need a spark of extra quality.
"It's my job, but there's a bigger picture about the club. We are the ones to blame for being in this position. I was celebrating for the players, because they have been with me and they deserve it. Now we need four more points as soon as possible.
"We were out of the relegation battle six games ago and we are out of it again. We don't want to be in it again."
And skipper Mark Noble added: "That's our biggest win in a few years. The run we've had, we haven't been good enough but we haven't had the rub of the green either.
"I thought we played well under pressure. Swansea were only a few points behind us. It was so important and it's a fantastic win for the club.
"One more win should see us safe. This should release the pressure, the lads should be happier. We haven't been good enough for a couple of months, but this should release the pressure.
"It was not pretty but the only thing that matters was the three points. There's no point in us playing like Real Madrid and losing 2-0."