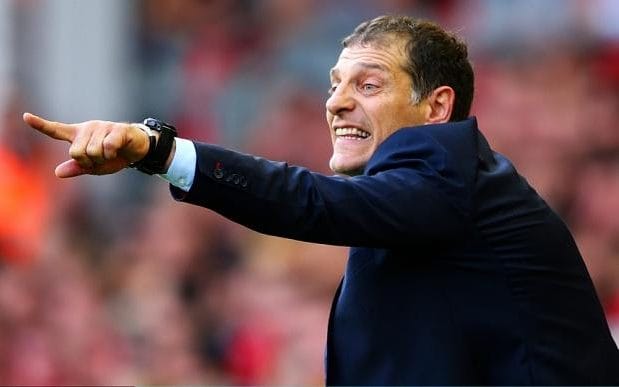 Slaven Bilic has made it crystal clear that the Hammers are still not safe but has no intentions of looking over his shoulder for too much longer.
That's why today's game at Watford is of crucial importance and another win would probably take the pressure off everybody entirely.
Realistic Slav declared: " First of all we want to be safe. We're still not safe. If we are talking about the teams above us, West Brom is there and reachable.
We want to climb the table and what we definitely don't want is to come back again into the dodgy zone because we know how it feels when you are there. So, the motivation will not be a problem .
Watford are doing a good job in terms of recruiting the players. Maybe in England they are not big names but they are very experienced and all have a lot of games in the big leagues.
I rate them as a very experienced group of players with big quality."
Read more at http://www.whufc.com/news/articles/2017/february/25-february/manager-matchday#eFL72LxJdWQUBHMA.99
There is a big gap now with Everton, but we just need to keep playing well in every game and then everything is possible. There are still an awful lot of points to be played for and everything is open. It's not over yet.
Read more at http://www.whufc.com/news/articles/2017/february/25-february/manager-matchday#eFL72LxJdWQUBHMA.99