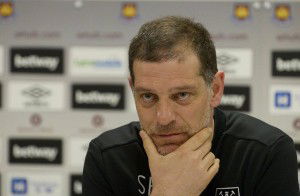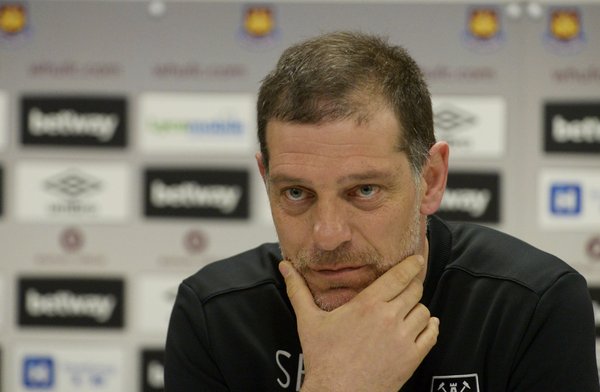 Slaven Bilic arrived late for his press conference this morning after adverse weather delayed his arrival.
Starting just after 11am Bilic spoke about Watford saying
"It was not a good performance last week. More individual mistakes and mis-understanding from a couple of players. We have talked about it behind closed-doors. We had a really good meeting and now waiting for the reaction of the team.
"Mistakes will happen but we have to defend better and defend like we did last season.
"Arbeloa has experience and has quality. We are happy to have him here but we also have Sam Byram He is part of the team.
"Antonio has been brilliant offensively scoring four goals and is very direct. He is linking up well with Payet. Andy Carroll is much better now and has started running. He will not be ready for West  Bromwich Albion but will be available very soon.
"Aaron Cresswell & Diafra Sakho  will be back soon and Andre Ayew ahead of schedule."
"I don't think my players under-estimate any team we have played so far.We were expecting a tough game against Watford and were right"
"It doesn't bother me if someone does a rabona pass and it ends up in a goal. It is good for the confidence and the crowd."
"The fans are the most important thing for the Club and we want them to feel good and to make them happy."
"The home wins are important as we want our fans to go away happy. I have many friends who come to games in England and they feel safe."
"We want to entertain the fans on the pitch. It is a different stadium and we love our new home. It takes time to adjust."
"WBA have a good team and they are playing good football. I have a big respect for Tony Pulis and the job he does every year."
"After what happened last season against WBA we have good memories and it was not that long ago."