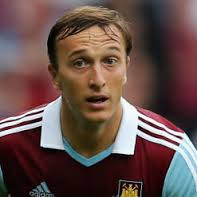 Slaven Bilic believes the Hammers earned a good result in Romania but believes they should have clinched the tie.
Speaking after the game he said: "It is a shame, but it is a good result. A couple of minutes before the goal we had a good counter with Marcus Browne but unfortunately we missed the target. Instead of 2-0, and probably killing the game, they get a corner and score.
"We hope we will win the second leg but this was a mixed side with senior and youngsters. It is a good result. We played with some young kids and it was a great experience for them.
"We only wanted to rest two or three players – the rest were out because they couldn't play," he told BT Sport.
"We wanted to put a strong team. Next week will be the strongest team available."
And Mark Noble said: "To fly here and travel for an hour and a half to the ground and not get a win is disappointing but if we continue in the competition we will have to get used to that."