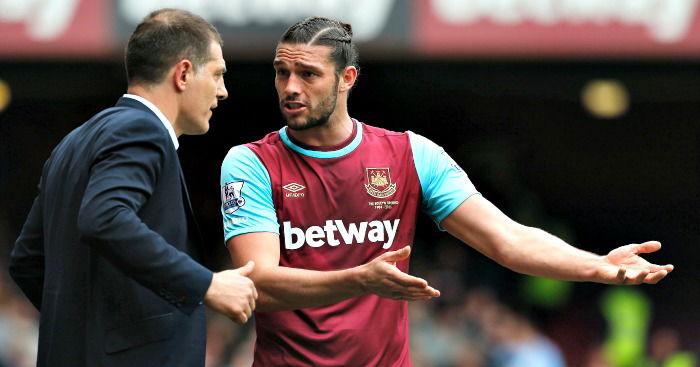 Slaven Bilic appears to be losing patience with Andy Carroll's injury woes.
Once again the striker was missing from the line up against Bournemouth and the manager allowed his frustration to show.
It's becoming something of a given that once Slav finds himself in this sort of mood something has to give and his inability to count on the 27 year old's fitness is well and truly starting to show.
Following the victory over Bournemouth it became clear that Slav wasn't happy despite the message being lost in translation here and there.
Nobody however, should be in any doubt that there is a problem and Slav is not one to suffer in silence.
He said: "When he is fit and dedicated to training, to everything, it makes losing him a big blow to us. It is also a big question mark and big frustration with these things that are happening to hm.
"The worst situation is when you plan and hav a player and say: "He's the one." Then you can't count on him. All the time."
Watch this space.