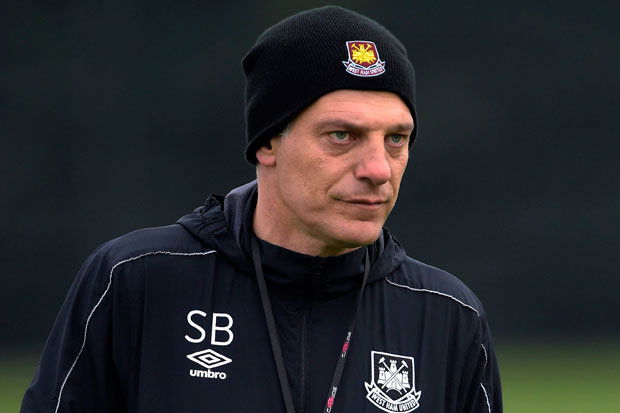 Ok, I can understand why Slav declared himself content with the 2-2 draw at Carrow Road.
To pull two goals back is always an achievement and he of course mentioned the extraordinarily emotional and physically draining game against Liverpool in midweek.
I think it's pretty obvious by now that I'm as big a fan of the manager as anybody else but the word 'content' carried some conotations which caused concern because what was said before the match didn't fully square with what came afterwards.
At the pre-match presser Slav said: "We have a few knocks and injuries but overall it's a good feeling. Even those guys with a knock, they feel good. When you win you don't feel the fatigue as much. 120 minutes is of course a lot to play, but we are all looking forward to the Norwich game on Saturday."
Yesterday in the post-match presser he declared: "You can talk about positives and negatives but when you consider we played for 120 minutes on Tuesday night and the fact we were two goals down here in a very short period of time, it was a good draw."
Now, the two statements aren't entirely contradictory but it's a photo finish and whilst I'm certainly not prepared to blast the boss or anyone else at the end of a week when we won an important Cup game and gained a draw in the League it's important to maintain perspective.
And the simple truth is that for 70 minutes we didn't perform against a not very good side who somehow were allowed to establish a two goal lead.
That we recovered both of them very quickly and with more direction and pace from Emenike – who has barely been involved and is therefore totally presumably full of himself – could have won, tells its own story.
I'd also be more ready to accept the Liverpool match explanation had I not see the team perform in the same manner on several other occasions this season.
The slow starting business has been a feature of many games and can't really be put down to a Liverpool hangover.
At the end of it all we have collected another point from a totally desperate relegation haunted outfit and at this stage of the season those games are as tough as they come.
But we are not helping ourselves and dare I suggest that had we played for 90 minutes in every game this seaon we may even be top of the league.
It's a problem but then every team has one or two. I'm not moaning and I trust our superb manager to get it right. But it's becoming frustrating and is not an issue that I believe can be blamed on tiredness or anything else!
One other point. No two players worked harder and drove themselves to the point of exhaustion on Tuesday than Valencia and Antonio. Maybe we might have started with Carroll and Moses yesterday. Just saying.
COYI