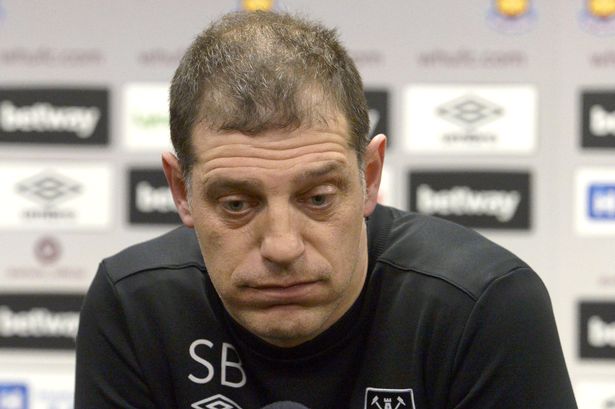 Slaven Bilic's often unbending nature will be put to the test big time this weekend when he may feel forced to face up to a couple of major selection decisions.
The Bournemouth match brought back all the pressure he has been living with through a difficult week with calls for Andre Ayew to be given his chance and for skipper Mark Noble to be rested.
Slav followed the Noble calls with a resounding testimony to his captain on the official website but the 29 year old became embroiled in a row over televised comments that "some fans don't understand the game."
It suggested he has felt bruised by comments on social media and the manager will need to ensure that the player's mindset is 100 per cent okay before plunging him in against Leicester in front of the home crowd.
Ayew, meanwhile, looks very likely to get the starting nod after the manager appeared to suggest in a website feature that his time is now.
Word from the training ground sources is that Noble could indeed get a rest with Kouyate joining Obiang in midfield and Byram slotting in at right back.
However, whether the manager is ready to perform a big U-turn on his earlier shout out for his skipper is very much a decision for himself.