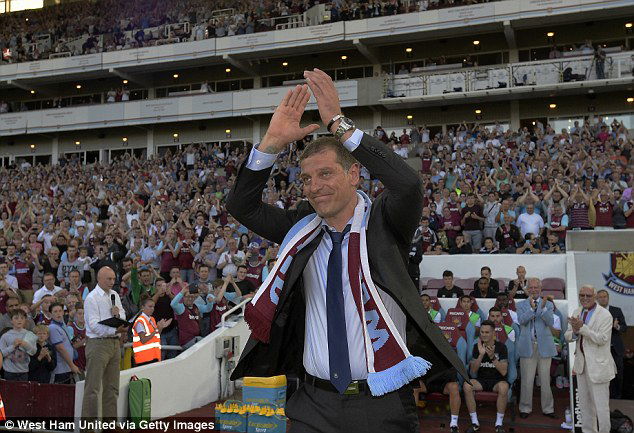 How good to hear Slaven Bilic referrring to "we" even though the situation he was addressing concerned last season.
His reference to luck may not be right because there's no question we were playing some very good football at times which sadly was sussed out a little too easily later on.
But it's the use of the word "we" that's important because it demonstrates he was carrying the Hammers in his heart even as Beskitas manager.
And one source close to him – when I asked about that earlier this morning – said: "He's been a Hammer from the day he arrived at the club. When he speaks of the club it's always been we."
In an interview at more or less the same time with Sky Sports, Andy Carroll was explaining that the new manager's tactics changed from game to game.
That explains why at times we have perhaps looked a bit disjointed but the players are quickly "getting" the new boss and that's great because with a more fluid and flexible approach, oppositions will find us a much tougher proposition than last year.
Slav doesn't strike me as a guy who is out to score points because he's a Hammers to his backbone – club and team first.
Terrific to hear him using the word "we" – Love it! It tells us everything WE need to know about our manager.