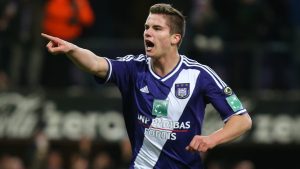 West Ham boss David Moyes has still not given the green light to advance on any transfer window targets.
But two are emerging as  more likely than the host of names that have been linked with the club over the last couple of weeks.
Moyes himself has admitted in an interview on the official site that he will not rush in as the days tick down to the closure of the winter window.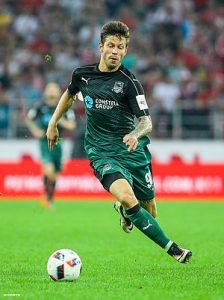 He said: "I don't do things very quickly. I like to see players live myself. It was always my rule that I'd only do it if I've seen the players live, because I'd treat the club's money like my own money and wouldn't give it away too easily."
However of the players that have been linked to us, Anderlecht midfield powerhouse Leander Dendoncker is very much to the forefront of Moyes' mind along with Russian international striker and fluent English speaker Fyodor Smolov.
However,the manager has still to finally make up his mind on one or both with the Belgian star expected to cost around £25 million and Smolov £15 million.