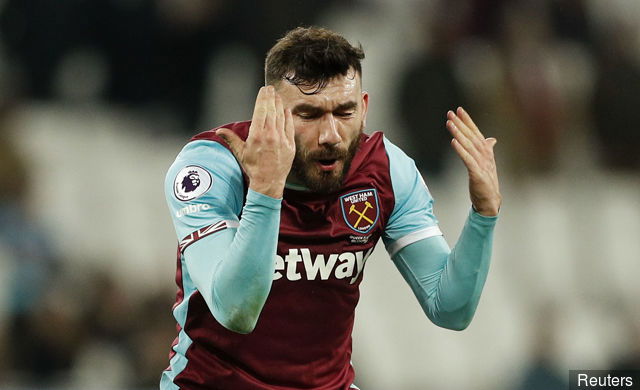 Robert Snodgrass has again waded into West Ham claiming that he knew from Day One it wasn't going to work out for him at the club.
And he has spoken about there being things he can't "really talk about" and that "certain things behind the scenes weren't right."
In an interview with the Scottish Herald he has fleshed out his earlier criticism of the way he was played out of position ….and more.
He said: "I realised from the off that it wasn't going to happen. I was coming on against Manchester City and he [Bilic] said 'where do you want to play, on the left or right?'
"I thought 'You've just signed me and I've played on the right or behind the striker at Hull City all season'.
"I found it very strange, That was my debut. And every time I played I was on the left. Alarm bells were ringing right away. I don't know why he did it. I came in just as Payet left and maybe it was a case of 'you can play there' but I'd only filled in on the left on a couple of times.
"He probably thought he was onto a winner but I hate that position. When you're Scottish you're brought up to play anywhere and it's fine to play for one or two games but you need to play in your right position, especially on the back of scoring nine goals for Hull City. At that stage nobody had scored more goals for Hull, or for West Ham."
He added: "The manager was under a lot of pressure and I later said that out of respect I didn't want to go in and see him during that period.
"But when I eventually did speak to him I said I thought he'd have known I wasn't a left midfielder and that he must have watched me after signing me for that type of money. His answer was basically that when people are confident they can play anywhere."
"I enjoyed every second at West Ham with the lads and the staff. It's a club that is well run but there were certain things behind the scenes that weren't right. There are certain things that I can't really say here, but you look at it and you end up getting a lot of stick for something when you came in probably at the wrong time.
And he alleged: "There was a lot of broken promises, a lot of dishonesty and I thought 'this is not what I am about'. I want to wear my heart on my sleeve and be loyal. What you see is what you get. If that isn't the same the other way then I don't want to be part of it."