The countdown of games left at Upton Park is now below ten – FA Cup clashes apart – as we prepare to say goodbye to a massive part of our lives FOREVER!
An emotional blog posted on www.ClaretandHugh.info in which the writer explained that the thrill-a-minute West Ham v Man City clash on Saturday evening saw the old lady rocking and rolling under the lights as only she can.
It made us realise just how close to the end we are and that perhaps we won't realise what's gone until it actually happens.
Here's how the fans are reacting at the CandH site and on the Group forum at https://www.facebook.com/groups/363174467150521/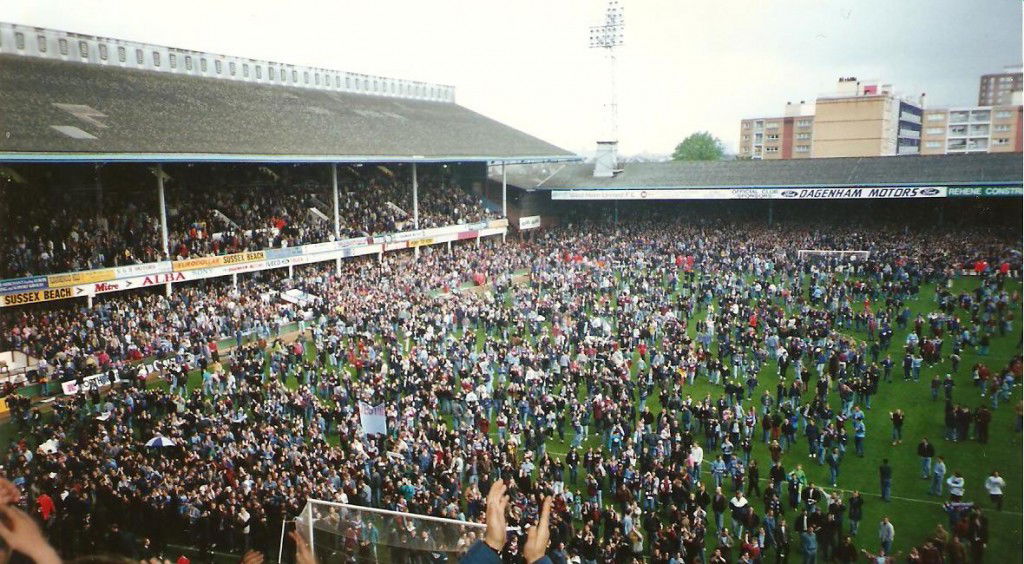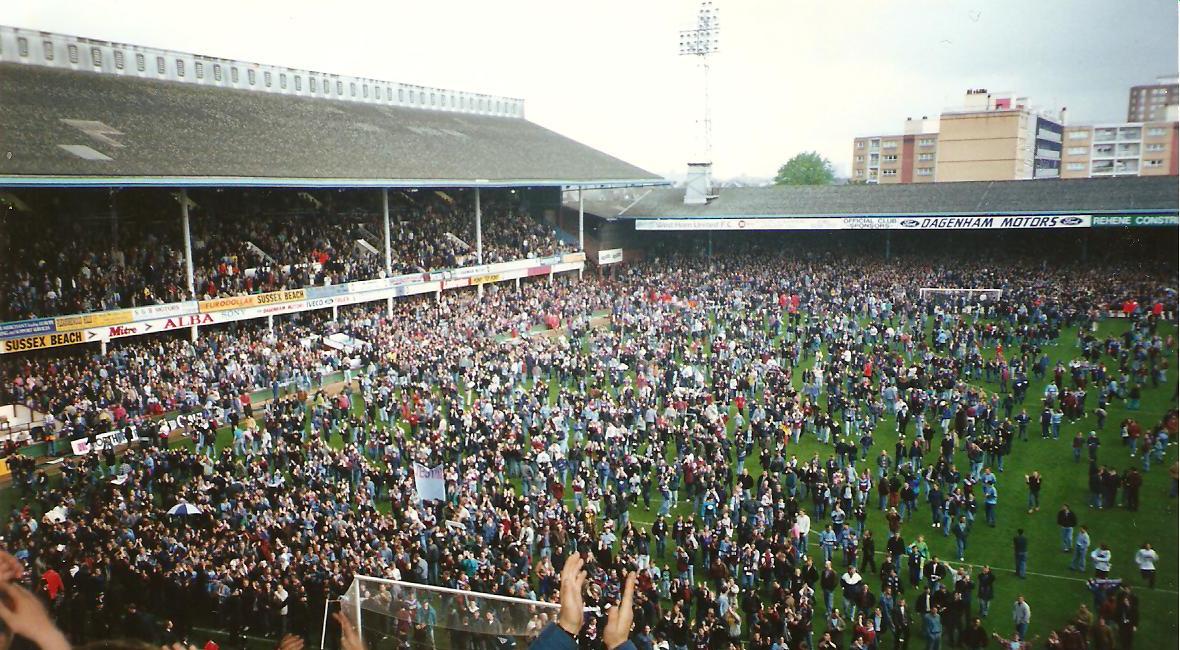 O I have had fantastic memories of the Boleyn since the early 70's, standing on a milk crate in the North Bank. I got used to the new stands very quickly. If we play the sort of football like we did yesterday, then we will all quickly settle into the new stadium, and the Boleyn will soon become a treasured memory…like my childhood memories of the North bank.
O I went to my first game in 1958 and it is my second home. Great to have the last season we are having though. New stadium is exciting but it will never beat The Boleyn for us oldies.
O We are going to have to work hard to make the new stadium a real home but it is down to us loyal fans to do that!
O I could almost feel the emotion at the game through the TV.
O Would love to visit one last time, (though seems unlikely), but just the thought of it makes my eyes misty!
I HATE the idea of moving-but accept that it's a 'necessary evil'. Just count ourselves luckier than future fans who won't remember it. Once we settle-which might take a couple of seasons-think our fans are gobby enough to rock those lights!
O Moving from the Boleyn after the atmosphere last night is going to be heart wrenching for many. The achievements of this season are on the back of the move to the OS. David and David have invested wisely over the past couple of seasons, creating a squad that has given us the opportunity to challenge the top six teams. The successful transitions from the Boleyn is not only what takes place on the pitch, but how its embraced by the fans. To create an atmosphere at the OS will need the fans to get behind the club right from the first home game. Its going to be a very scary but exciting time.