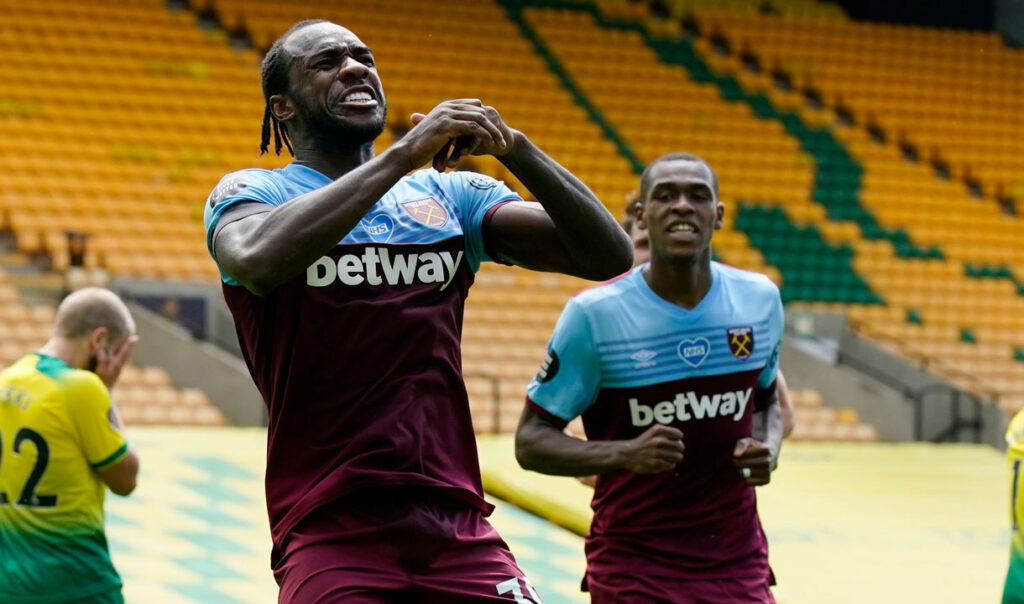 The club site has focused on Michail Antonio in a back story piece today which poses  an interesting thought.
This has so far been our most successful squad in many years, forged in the heat of intensive battle by a manager who is proving himself a great at our club.
But beyond Mark Noble who will always carry legendary status on the strength of his service to the club are there are any others who can be termed a legend.
Declan will be, Jarrod Bowen has a real chance of inheriting such a title, Aaron Cresswell is certainly up there and Tomas Soucek has become Hammer of the Year in  his first season so has a chance should he sign a new deal.
But out question is whether Mikey has already reached that legendary status and we would love to hear from you.
As the official strike reminds us:
O he has has played across the Irons side, featuring on both wings and full-back before finding his home as the Irons leading man in the attack. 
O from netting in our final match at the Boleyn Ground – a sensational 3-2 win over Manchester United – and scored our first Premier League goal at London Stadium.
O he was named the 2016/17 Hammer of the Year, and  became the first Hammer to score four goals in a single game since 1981. 
and, of course, Antonio has earned himself the honour of being West Ham United's highest-ever goal scorer in the Premier League. 
Sounds like legendary status to us – opinions please!