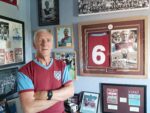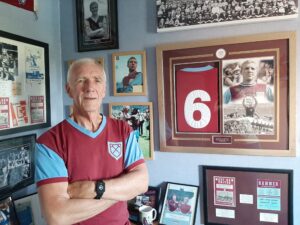 By CandH's top blogger Allen Cummings
Declan Rice wrote his name into the West Ham history books when he became the youngest ever Hammer to reach 150 Premier League appearances when running out for the New Year's Day game against Crystal Palace – just 13 days short of his 23rd birthday.
Those of us who have watched Declan mature and blossom over the last five years know only too well what a remarkable young footballer he is already – and what mouth-watering future he has ahead of him.
No-one underestimates what part he has already played in the emergence and development this current David Moyes' side. quite an achievement for someone still so relatively young in footballing terms.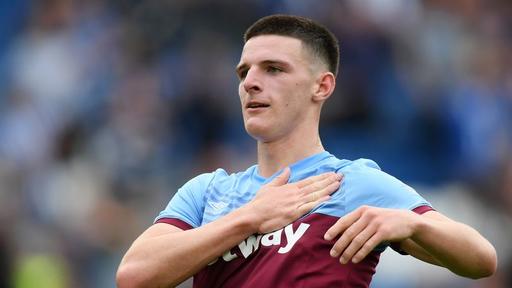 Leading from the front as he has done, Rice has already assumed hero worship particularly, although not exclusively, amongst many of the younger Hammers' fans – which is understandable. So does it follow that Declan has also already earned the right to be called a West Ham legend? Or is it too early to hang that particular accolade around his still young shoulders?
What does it take to earn true legend status at our club? Is longevity of service the most defining factor? The likes of Bobby Moore, Martin Peters and Geoff Hurst – Trevor Brooking, Alan Devonshire and Billy Bonds – Alvin Martin, Tony Gale, Tony Cottee and Ludek Miklosko all played in excess of 250 league games for the club – in the process each making a huge contribution in their own way on the field – to earn their title as true legends.
But equally a mere number of games hasn't always been the deciding factor. Few would deny Paolo Di Canio his legend status – yet he made fewer than 120 appearances for the club in his eventful stay.
Likewise, Frank McAvennie topped Declan's 150 mark by just three games – but it was perhaps his colourful lifestyle – as well as his goal-scoring exploits, that earned him his legend tag.
Today's younger generation of fans seem far more eager to bestow modern day 'greatness' on their heroes than some of us older supporters were in the day. We're more likely to demand a bit more for our money before we start throwing words like legend around.
I'm sure Declan would be the first to shy away from any talk of him already being a West Ham legend – that's the nature of the lad. But should he be so modest? Should he underestimate just how much he has done already for our club – how much focus of attention his mere presence has given us.
There haven't been too many creditable candidates for legend status in recent years at West Ham. Mark Noble obviously springs to mind for his footballing contribution and loyalty – but dnot everyone is a Nobes fan.
Rice doesn't divide opinion in that way. Everyone is on the same page where he is concerned – the question is does that page begin with the headline – 'West Ham Legend Declan Rice'?