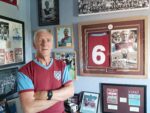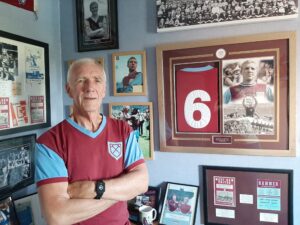 By CandH's top blogger Allen Cummings
David Moyes seems to have coped pretty efficiently with the various problems that have come his way over the last few months of what has possibly been the most challenging period of his managerial career.
Juggling the use of players during an incredibly hectic fixture period to get the best out of those available, while mindful of fitness issue, including Covid complications, can't have been easy. But judging by where West Ham sit right now in joint seventh place in the Premier League, who can argue the manager hasn't played a 'blinder'.
However,  one issue that is yet to be put to the test for the manager is that of a nominated penalty taker, mainly because, with virtually half the season gone, we are incredibly still waiting to be awarded our first penalty.
More than 1600 minutes of football has passed without a single decision going in our favour. Leicester City meanwhile, currently third in the Premier League, have been given a hefty helping hand by being awarded 10 spot kicks so far this term.
Manchester United have six to their name, with Liverpool and Chelsea are  on five each. We have, of course, had four kicks awarded against us!
Surely that elusive first penalty will come at some time. The question for Moyes is who will step up to take it when it eventually arrives?
Mark Noble has been our 'Mr. Reliable' for many seasons now, and think what you will about the skipper, when it comes to scoring from 12 yards he is right up there with our penalty king legends of the past.
Nobes' first team appearances are mainly cameos now, so when the whistle blows and VAR eventually confirms in our favour, there's every chance he won't be on the pitch to take that responsibility.
Noble scored three out of three last season – while Michail Antonio netted against United at Old Trafford. He was on goal-scoring fire at the time and the skipper was happy to hand Michail the ball to convert.
So would it be down to Antonio again – or would new skipper 'elect' Declan Rice take responsibility? Maybe an old hand like Aaron Cresswell would be happy to step up.
Penalty taking is not for everyone. Some of the top goal scores in the game shy away from taking penalties – other can't wait to place the ball on the spot and add to their tally.
I'm sure the role of penalty taker has crossed David Moyes' mind – it's a detail that won't have escaped him. But who will it be? We're still waiting to find out. Let's hope that wait won't go on too much longer!