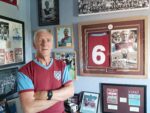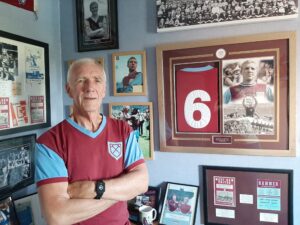 By CandH's top blogger Allen Cummings
As West Ham supporters we're well used to living our football lives on the edge. It's what we've done repeatedly for almost all the years I've been supporting this club.
In truth it's more often been an 'edge' a lot lower down the league table than the one we are currently occupying. The last three games in particular have surely aged every single one of us.
Nine goals and seven points have been our reward, but those bare facts do little to tell the real story of the most recent 270 + minutes of football action. And what action it has been!
The early criticism of David Moyes was that his style of management was more about caution than action! Defence rather than attack, a philosophy based on playing it tight and not giving anything away.
The doubters claimed he went into games with limited ambition – happy to settle for a single goal victory or even a draw at times.
Some people were even moved to claim they'd be happier to accept defeat in a 4-3 or a 3-2 (the old West Ham Way) if it meant Moyes showed a more attacking mindset.
How many now I wonder would swap the nail-biting and heart pounding of recent weeks for something a little more calculated, controlled and less stressful?
Now some of the post-match comments even talk of a need to "shut up shop" and place a greater emphasis on "game management". How IRON..ic is that?
We're on a roller coaster of emotion right now. It's the ride of their West Ham lives for many younger supporters. While there might well be some who want to get off and catch their breath, the rest of us are soaking it up and loving every minute.
How will it all end? Who knows! But whatever happens over the next seven games we shouldn't lose sight of the fact this season has been our most exciting for over 35 years.
Not since those remarkable boys of '86 have we, as West Ham fans, enjoyed such a thrilling campaign.
I was fortunate enough to experience those heady days of Cottee, McAvennie and the rest – when we had a very real chance of winning the old first division – but actually ended up finishing third.
No social media then of course to nitpick over every detail. Everyone it seemed was 100% behind John Lyall and the whole team every step of the way. That's the same kind of spirit we need now – our full support for every player who pulls on a claret and blue shirt to do a job.
They can't all be a Jesse Lingard or Declan Rice, but they are all doing their very best for the team and we need to recognise that.
No recriminations either I hope if things don't quite work out how we'd wished in the end.
Whatever happens, this season has been a massive success. A huge step up and stride forward for our club – something I'm convinced we can build upon for the future.