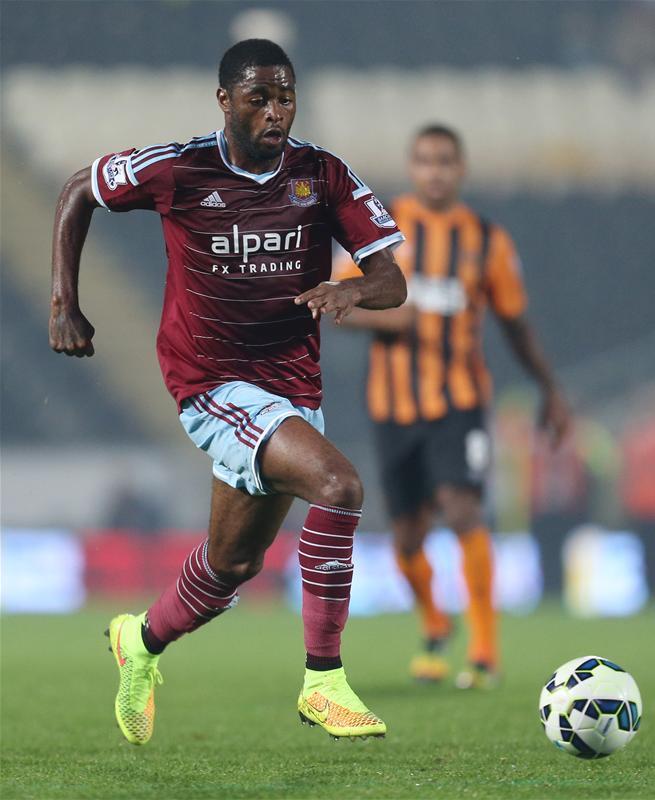 Alex Song is on a mission as he bids to impress his 'temporary' West Ham paymasters and any who may be watching!
On Saturday afternoon he returns to Arsenal – the club he once considered "his family" – always assuming that boss Sam Allardyce is ready to take a chance on his current deeply disappointing form lines.
In Cheltenham terms, Song has not been at the races since Christmas with some of his harsher critics claiming that it was his twin who returned from Africa in January!
The early season talk of him being a 'must have' player this season whilst Liverpool weighed up the Barcelona loanee is no longer a subject of discussion in decent company given his recent displays.
But today he emerged from a long silence to declare that because of a lack of a proper pre-season he had stayed in England to do high intensity training whilst most of the squad were in Dubai.
He explained that he desperately wants to make an impact back at the club he joined at 17 on Saturday which is entirely understandable.
It's hardly gone unnoticed that the team's form has dipped at precisely the time Song's game went off the boil and Saturday afternoon will be a key 90 minutes for him and the team.
A big performance could see us squeeze something from one of the toughest fixtures of the season and prove again that he is the 'must have' player we imagined him to be before Christmas.
Come on Alex. Play the right tune and all thins are possible again.