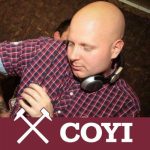 CandH's
Leon Hyde – currently studying for his Uefa A licence – takes a look at today's tactics and makes some suggestions on how he reckons the Hammers can function a lot better than they did at Old Trafford today.
The headline says it all – four at the back simply doesn't work!
Seeing the line up for Manchester United, it was clear 4-2-3-1 was going to be a problem because in that formation Noble and Obiang must hold their positions or Noble is a shoe horn away from being excluded.
The other big issue is that Chicharito is isolated.
The first half goal came as a result of Obiang attempting a crazy pass over 40 yards and meant Zaba was out of position and even Noble pushing on leaving us exposed.
The second goal had errors all over it. Arthur was man marking Lukaku but Reid switched off and Arthur started his run early which meant a free run for the striker.
Then Slaven did what he did against Man City in pre-season, going to a  4-4-2 and looking to attack, finally getting Little Pea into the game
Declan Rice is quite simply going to be a top class player and I'd play him in  back three or on the right so he can bring the ball out. That also means Zaba can push on without worrying about being hit on the break
Noble is a squad player now and I think Slav sees that too bringing him off  after an hour,
The other two goals was down to mistakes; no pressing and plenty of ball watching.
For the next game please Slaven let's have three at the back and my team would be:
        Hart
Rice Reid Ogbonna 
Zaba Obiang Lanzini Cress/Arthur 
Antonio Chicharito Marko