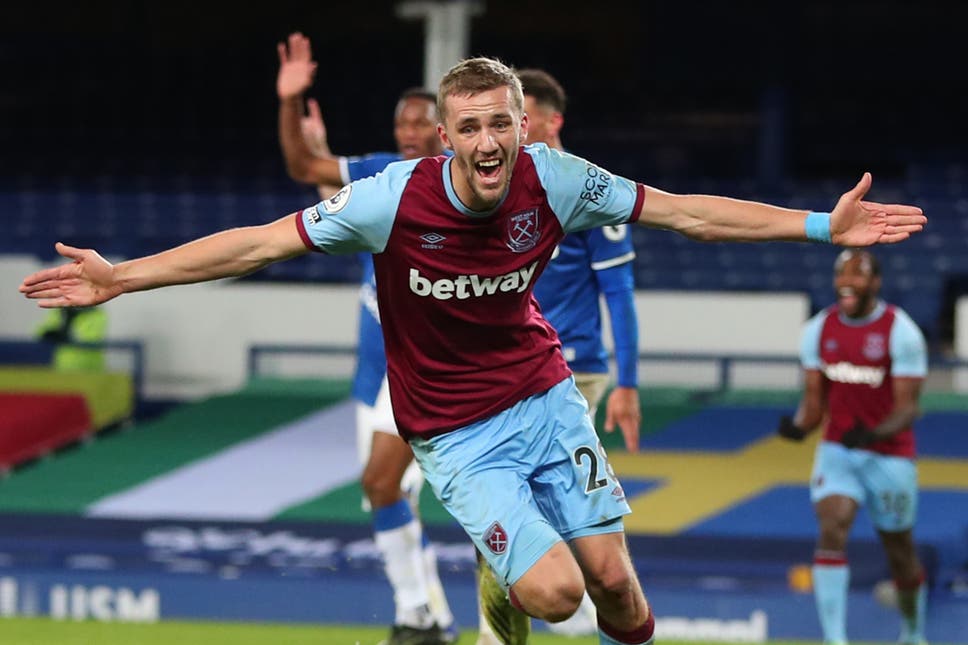 Tomas Soucek will not be leaving West Ham this summer despite new stories claiming interest from Paris St Germain.
The report has been made by The Athletic and  picked up and run again by Hammers News.
However, CandH can reveal that no such move is on and that is a story, which whilst providing internet hits, is  inaccurate.
We understand quite clearly that there have been no inquiries or contact from the French outfit – or any other club – which at various times have included Bayern Munich and Manchester United over recent weeks.
There is very little substance to the story at all which has seemingly appeared as a "taster" for the summer window which is closing in on clubs.
Soucek has a contract plus option to remain at the London Stadium until 2024 and the  he could easily be joined by Abdallah Sima from his former club Slavia Prague this summer.