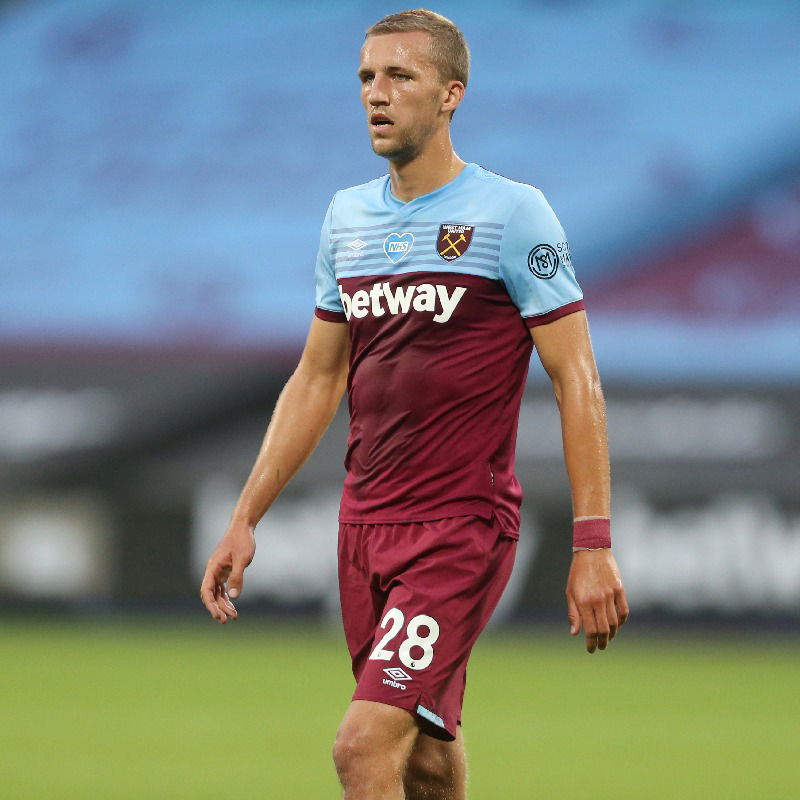 Tomas Soucek joined this club on loan with an agreement he would stay permanently so long as we weren't relegated at that time.
Now into his third season the defensive midfielder has no intention of seeing us slip into the Championship – agreement or no agreement,
Soucek is an honest operator admitting that his form has slipped this season, but he was quite brilliant in that opening campaign and a major factor in us avoiding the drop.
He went on to help take us into Europe and he insists that the spirit in the squad remains as good as it has been during his time at the London Stadium
The Hammers though have fought through worse situations than this before and the No 28 makes a very good point on the World Cup break and what it may mean for the Hammers based on our recent covid history.
Commenting on the current situation he said: "Now, it is a difficult time for us,but our spirit is great. We have a squad of great guys and I believe that we can turn it around.
"I think the break [for the World Cup] can be good for us. When I arrived at West Ham United, we had to deal with Covid. There was a break – where we did a small pre-season – and from that time, we saw our best years here.
"I hope that all of us will think about [the break] this way and we will be much better in the Christmas period. We can turn it around again, as we are not even half of the way through the season."