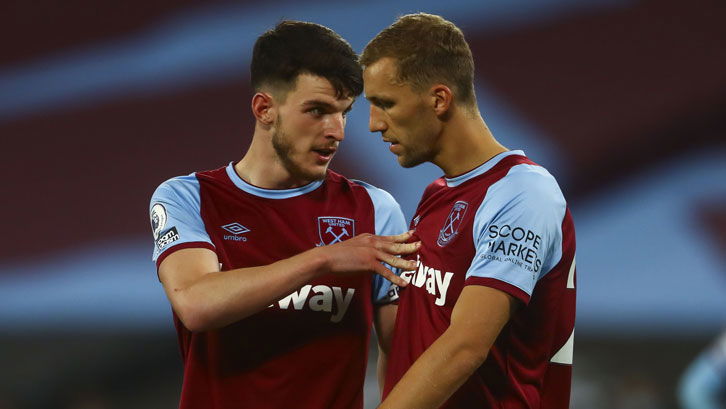 Tomas Soucek has rejected the opportunity to claim that he will be staying at West Ham United in a much publicised tweet.
The midfielder is still waiting for a rise on his basic wage which has so far been refused by David Moyes.
Ous understanding has been for several months that a number of clubs are looking in his direction and that offers could emerge for the 27 year old.
Both Sky Sports and the London Evening Standard have since run stories claiming that London Stadium sources say he is integral to the club's future and won't be going anywhere after performing in 51 games this season.
And the player himself has had the opportunity to clear things up by using a tweet to do so but instead he has chosen to merely thank the fans for their support.
He posted the tweet yesterday (May 27) saying: "@tomassoucek28
This season was a crazy ride! Cannot even describe all the feelings and emotions we have left on the pitch. Thank you for all the support and loyalty during the games.  
#whu
#offseason
#premiereleague
#westham.
Claretandhugh says: We are huge fans of Tomas whilst accepting that his last season wasn't what we had become used to from him. We had received news a couple of months ago and published it that he had been refused an improved contract which had led to some problems. Since then nothing has changed and like many others we hope it does. We would love to be wrong about the situation as we have reported it and hope that David Moyes has a change of heart over a midfielder who at his best is a huge asset to the club alongside Declan.