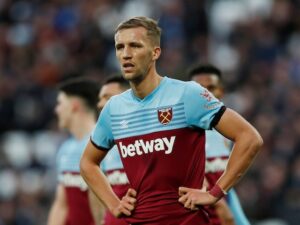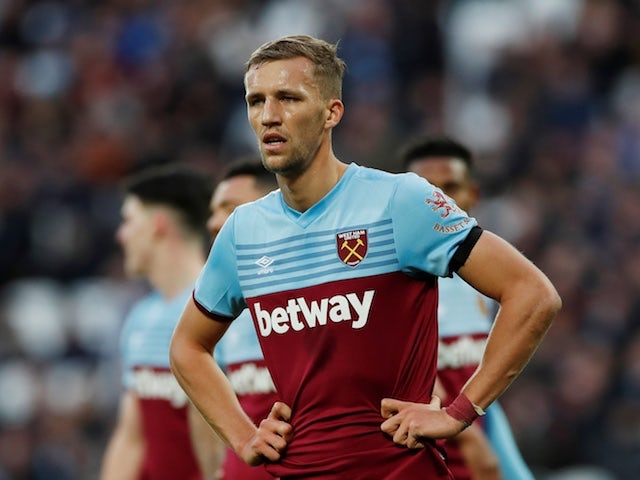 Tomas Soucek's West Ham future now looks to be in the hands of Uefa as they attempt to decide what happens to the 2019/20 season when they meet later this week.
The defensive midfielder – on loan from Slavia Prague – has a clause in the deal that he will only join the Hammers if they remain in the Premier League.
But with the season on hold until April 3, and as everybody now knowing it will be much longer ,  it remains a vexed question as to whether or not the deal will or will not go through.
One assumes that should the season be null and voided then he will become a Hammer but any other scenario would leave the situation in some doubt.
Soucek has been outstanding in three games before getting injured and making a brief appearance against Arsenal in the last game before the break.
He had hit the net 11 times in all competitions in 24 appearances before arriving at the London Stadium.
He and the Hammers are now likely to be looking for a quick resolution of the 'to be or not to be season' by Uefa.