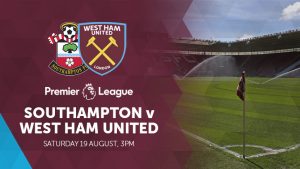 West Ham have confirmed that their second fixture of the 2017/18 Premier League season, against Southampton, has been reversed and will now be played at St Mary's on the weekend of Saturday 19 August.
The switch means that Southampton will visit London Stadium in the corresponding home fixture on Saturday 31 March, 2018.
With an international break scheduled another away game against Newcastle United on August 26, the first Premier League home match next season will therefore be the visit of newly-promoted Huddersfield Town on the weekend of Saturday 9 September.
However, ALL fixtures are still subject to change, with the Sky TV and BT Sport live televised fixtures for the opening two months of the season set to be confirmed in early July, and supporters are urged to bear this in mind when making any travel arrangements for fixtures.