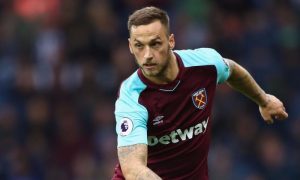 With the transfer window rushing down upon us, the cries to 'splash the cash' are rising equally as quickly!
It's an understandable reaction but ClaretandHugh follower Emlyn Underhill offered an alternative view on the site's Facebook Group which may be hard to swallow given that Spurs are involved but is none the less well worthy or reporting here.
Emlyn wrote: "What surprises me is that (gulp) Spuds aren't taken as an example.
They have bought 'nowt' in the past two windows and yet had more success. There seems to be some great young talent coming through.
Our "first" team can play great football and IF Arnautovic is settled for the start of the season then hopefully we kick on for a great season.
That whole episode unfortunately put a bit of a stop on the season but when he's on form he's outstanding. The level we are at we have to accept mavericks.
Consistent performers are going to be going to top six Champions League clubs.
It bugs me when people say "they should just go and buy him". Like the player has no say in the matter."