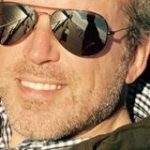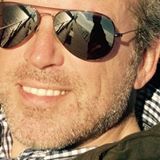 By Nuno Moreira de Almeida
reporting from Lisbon for CandH
Sporting Clube de Portugal's president Bruno Carvahlo last night gave a two hour interview to the club's TV channel, – a decision which may not have been the wisest of his career.
He waded into some controversial issues which included the William Carvalho affair in a very unpleasant tone which appears to have done his image little good with the public
He reinforced Sporting's right  to defend Sporting and the player interests giving his version of the affair at some length.
He again claimed West Ham had made no offer for the player adding that Carvalho should thank him for the way he managed the proces.
Along the way he referenced David Sullivan and David Gold as 'the Dildo Brothers' which went down like a lead balloon with the watching public.
The controversial and sarcastic tone was immediately criticised by Sporting fans most of who said that whilst he was doing a good job he would do a better one with his mouth shut.
And others made a point of saying that there was absolutely no need to insult the West Ham owners claiming it was unnecessary