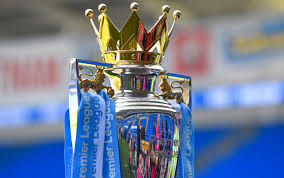 The Football Association and Premier League have done the English Leagues a huge service today by insisting that the integrity of the game will be preserved.
The decision to end the season – however long it takes – is undoubtedly the right one and something of a smack in the face for those who claimed the season should – or might have to be – nulled and voided.
Instead officials from all 20 English top-flight clubs spoke over a conference call on Thursday morning to co-ordinate a strategy for completing the fixture list in the wake of the coronavirus pandemic which has led to the suspension of almost all sport.
With representatives at government level the PL was clearly in a position to make a recommendation which indirectly brings hope that the virus could be on the wane quicker than we are being led to expect.
After all, had they been advised otherwise – and some reports said the situation could continue for up to 18 months when a vaccine is developed – it's unlikely they would have  decided to take the line of action on they have decided upon.
Thankfully, we will now also be spared the nonsensical fiction being peddled by newspapers on how the League may be finally decided – an example of how the media has let us down in so many areas on our national life generally.
My fingers are crossed we can be through this by June!
Keep believing and come on you Irons!