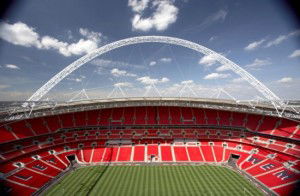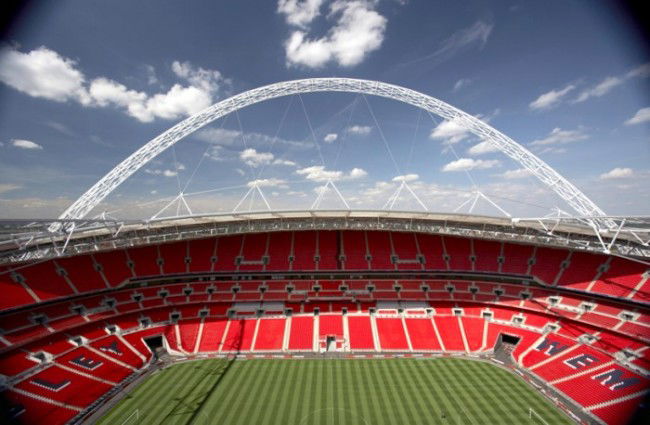 Spurs will hold a meeting today with Police, Brent Council and Wembley stadium owners to discuss the allocation to be given to West Ham for the league cup-tie in October.
Planning permission granted in March by Brent Council allows Spurs to play twenty-seven matches at the full 90,000 capacity but after this football games are limited to use the lower and middle tiers at Wembley which have under 51,000 seats.
With 19 Premier League games at full capacity that leaves eight additional games at 90,000.  With Spurs in the Champions League, these are likely to be reserved Champions League games and later cup rounds.
Spurs have already played Borussia Dortmund at Wembley at full capacity in September.  Attendance was  67,343 at that game but Spurs have yet to play Real Madrid and Apoel Nicosia in group H.
The Barnsley League Cup game was played at the reduced capacity of 51,000 although just 23,926 bought tickets.
The likelihood remains that the West Ham fixture will be played at the lower 51,000 capacity thus saving one of their seven games for another fixture. With League Cup regulations allowing 10% allocation for away fans the number of seats available to Hammers could be under 5,100.
A Spurs spokesman this morning confirmed to Claret and Hugh that a decision was yet to made so no update was available. He added as soon as information is available it woould shared with West Ham.