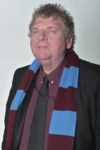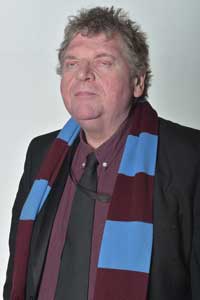 Blind Hammer Reflects on a hidden Success from our European victories

There was a another deeper story behind West Ham's European Success last night.m as there were actually 2 European matches taking place in London last night.
One at  the Tottenham Stadium and ours at the London Stadium.
Neither were a sell out but the relative gates were ,I think, informative. For the West Ham game at the London Stadium. the gate was 50,004
For the Tottenham game at the exact same time the gate Gate 25,121

This is informative as most, in the past, would assume Spurs to be the bigger club with a bigger support base.

Admittedly European football is more of a novelty for West Ham and their competition is at a higher level this year but it maintains a record where attendance has never, to my recent memory, dipped below 50,000 at the London Stadium for any Cup games, even midweek games or games against Championship sides like Birmingham!
Note that these cup gate do not include any Season Ticket holders and all tickets were purchased at relatively short notice.
I truly believe that if West Ham were in the Europa Conference and Spurs in the Europa League they would still be getting bigger gates than Spurs.
Of course all the PL games are also an automatic sell out as West Ham have the largest season ticket base in London.
Arsene Wenger once admitted that he feared West Ham inheriting the London Stadium and the impact over time of increased support.
He thought it could shake up remould the shape of London football forever with a consequent growth in the club.
He was especially bitter as he had to, in contrast, struggle so hard to work for his Stadium at Arsenal.
Certainly Spurs and Daniel Levy were desperate to stop West Ham moving into the London Stadium and pulled out all the stops they could to prevent ot.
It has taken a long time for the positives to emerge but rather than a millstone it may just be possible that the Olympic Stadium is actually building the size of the club at last.
Certainly I think it fFinally proves that the West Ham support base is far bigger than many believed before the move to the OS and Upton Park was never big enough anyway.
I don't think in the time I went there in the later years there was ever a game that was not a 36,000 sell out. This small ground capacity disguised the level of support for years.

If Moyes can keep this going for a few seasons things might actually be shaken up a bit in London.