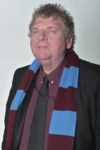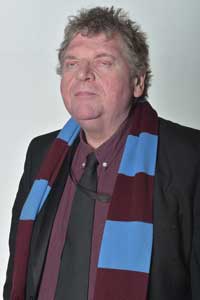 Blind Hammer looks at a continuing trend.


Earlier this season I pointed to a striking disparity in attendances between West Ham and Tottenham. In Europe in particular West Ham's attendances were startlingly higher than that achieved by Spurs. Our gate against Rapid Vienne was, at over 50,000 – 100 per cent higher than the 25,000 attracted to Spurs for their equivalent fixture.

Sunday's FA Cup fixtures reflected a similar trend. For our game against Leeds at the London Stadium 54,303 supporters packed themselves into the London Stadium.

This gate again considerably outgunned the attendance attracted to the Spur's Stadium where only 40,310 watched their game.

For the Spurs game the stadium was only 2 thirds full, where at the London Stadium the gate approached capacity.

A shortfall in attendance of 14,000 is massive. If this trend continues it will, over time, seriously hit the competitiveness of Spurs in the London football market.

Before anybody says it was just because Spurs were playing lower league opposition we should remember that even when playing lower league opposition West ham's gate at the London Stadium have never dipped below the mid 50,000s.
So in the equivalent FA Cup round in 2019 against Birmingham City, when the team was considerably less successful than they are now, West Ham attracted 54,840 supporters. This means that for nearly every game West Ham can expect to sell at least 50,000 tickets or more, whatever the opposition.

Declan Rice explained after the game why having a full stadium matters. It reinforces the bond between the supporters and the players and he related the anticipatory thrill of Bowen's goal and the consequent eruption of joy. It is clear he is loving the atmosphere now at the Stadium and yearning for success to continue.

When Bill Kenwright, Chair of Everton, was asked to explain why Liverpool were a bigger club than Everton he focussed squarely on the ability of Liverpool to attract greater attendances, in their case because Anfield was bigger than Goodison.
Over seasons, greater football attendances amongst competing clubs inexorably grows a comparative disparity in the levels of supporter base. The bigger will continue to get bigger.

Of course all the PL games are also an automatic sell out as West Ham have the largest season ticket base in London.

As I mentioned last year, Arsene Wenger admitted that he feared West Ham inheriting the London Stadium and the impact over time of their increased support. He thought it could shake up and remould the shape of London football. He was bitter as he had to, in contrast, struggle to pay for his new Stadium.

Spurs are in a tricky situation. They have invested over a £1 billion in a gleaming new stadium, which is the envy of many. However they face financial pressures which will dwarf that suffered by Wenger. The cost of the stadium will hang heavy.

In contrast West ham achieved what has been described as the "Deal of the Century". Low cost tickets to attract a whole new generation of Londoners and beyond was always the plan for growing the supporter base.

Certainly with their mortgage overheads Spurs do not have similar room for manoeuvre in offering cheap options for the new generation of London Supporters.

For the time being Spurs remain bigger than West Ham in terms of turnover and commercial clout. It is clear now though why Levy was desperate to stop West Ham winning their bid for the Olympic Stadium.
For the first time ever they need to start seriously looking over their shoulders. The grim new reality for them is that thousand of new supporters are now flocking to the London Stadium rather than White Hart Lane. Over time this will inevitably hurt them.

David Griffith