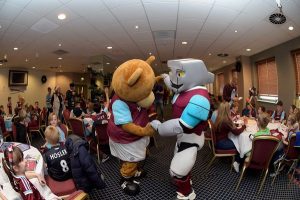 Spurs have announced season-ticket prices on Monday for their new 62,000-seat stadium, which they hope to occupy in 2018-19 with the cheapest season ticket costing £795 and the most expensive £1,995 while the average costs £875. Kids will pay £397.50 rising to £562.50 for concessions.
The Tottenham Hotspur Supporters' Trust are concerned that the general increases across the board will make it too difficult for supporters to attend.
Last week West Ham announced it was freezing their season ticket prices again. The Hammers cheapest season ticket remains at £289 as long as you sign up for two years or £320 for a one year deal for a band 5 ticket with 8,000 enjoying this affordable price while nearly 10,000 under 16's take up the founders offer of £99 season tickets for kids.
A source close to the club told Claret and Hugh today:
 "

We believe, RIGHTLY OR WRONGLY, in affordable family football, they believe in maximising income. 

Imagine the screams IF we charged the Spurs prices at the London Stadium, we'd probably have a half-empty ground for all bar the main six big fixtures, BUT we'd bring in far more money."